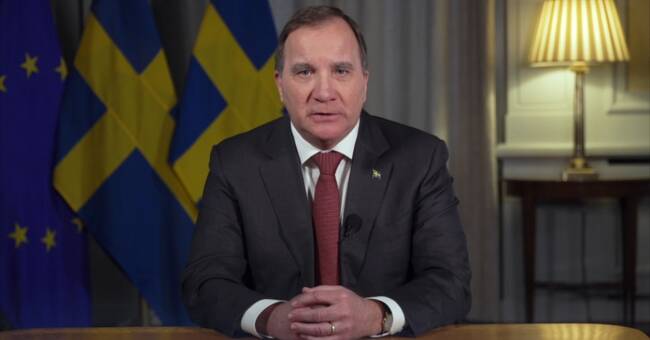 In his speech, Stefan Lofven addressed the Swedish people almost immediately, as he wanted to ask for something "very difficult but necessary". He sharpened the seriousness of the situation, recalling the more than 6,000 people who have died with covid-19 and the many relatives who have lost a parent, child or friend.
He therefore called for reflection on the importance of what Swedes are doing to limit the spread of the infection.
– What we are doing now affects what the celebration will look like, who will still be with us this Christmas. It may sound harsh, brutal, but it is just as cruel as reality, said Stefan Lofven.
"Sweden is on trial"
He also called on those who can only see the darkness to continue to believe in their own and society's ability to cope with the crisis.
– Sweden is on trial, but Sweden will stand by its position. After all, work on health care and nursing. After all, houses and roads are being built. After all, our children receive an education and a desire to learn. "We must take the situation very seriously, but we must do so with restraint, firmness and courage," he said, concluding with a call for solidarity and joint action.
– We are doing this now. Together. For Sweden.
"Very serious"
SVT domestic political commentator Mats Knutson points out how Stefan Lofven once again came with a difficult message to the Swedish people.
"It is very serious and dark in its performance," he said of the speech. Clearly, this is likely to mean that many will think twice before breaking the existing council, Knutson believes.
Watch the full speech of Stefan Lofven before the nation here.
Source link