Posted: 11/4/2019 10:36 AM
Huawei has unveiled the new 5T smartphone in the Slovenian market with four rear cameras, superior performance, striking design and display that covers an impressive 83.4 percent of the front. It makes it stand out as one of the best devices on the market when it comes to price / quality.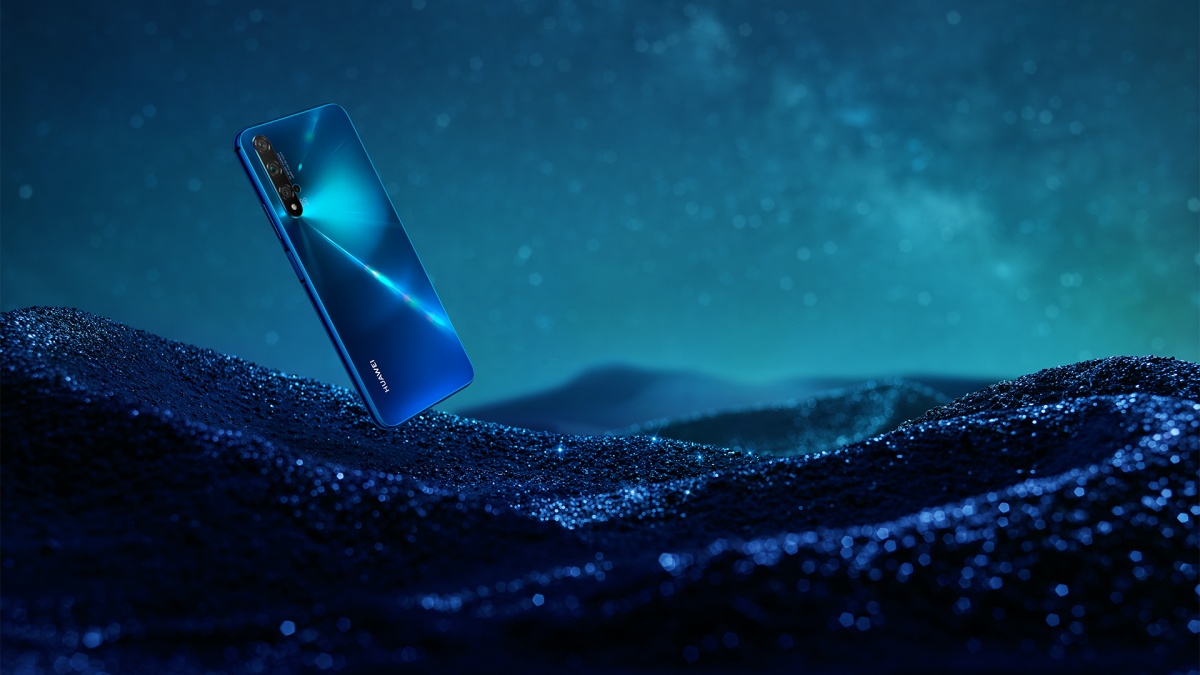 This smartphone has four cameras on the back. Largely with a 48-megapixel sensor, it is complemented by an ultra-wide-angle 16-megapixel camera and two more with a resolution of 2 megapixels. One for depth of field data and the other for close (macro) photography. Huawei's smartphones are synonymous with high-end mobile photography, and the described rear camera system also promises great improvement in video quality. Huawei is also one of the leading companies in mobile photography with artificial intelligence. The new 5T is no exception in that it has, among other things, an advanced night mode that greatly improves the quality of low light photography.
The large 6.22-inch (15.8 cm) IPS display boasts a resolution of 2440 x 1080 pixels, which is a high density of 412 pixels per inch. It extends to the edges of the device, with the front camera beneath the stab, but at a location that does not disturb the user while using the phone. Although the front camera has a 32 megapixel sensor, its work is also backed by artificial intelligence, so the user doesn't have to worry about the settings.
Powerful and above all smooth operation of the device provides the Kirin 980 processor, which also incorporates GPU Turbo technology for smooth running of mobile games. However, the user even has 6 GB of working memory and 128 GB of internal storage, so the fear that this might be too little is unnecessary.
The Huawei Nova 5T has a 3750 mAh battery that supports a 22.5W SuperCharge fast charge, providing enough power under all conditions of use. It only takes 30 minutes for the empty battery to reach 50% charge.
The fingerprint sensor is on the side of the new 5T, which comes in three colors: Blue (Crush Blue), Purple (Midsummer Purple) and Black. The suggested retail price of the phone is $ 469.
Along with the new 5T, the next-generation 46mm diameter Huawei Watch GT 2 is also available in the Slovenian market. The Kirin A1's built-in processor features high energy efficiency, has an advanced sound processing unit, an application processor, a Bluetooth connectivity unit and a separate power management unit. As a result, the watch works continuously for up to two weeks with intelligent heart rate monitoring and smart phone notification capabilities. In addition, you can make phone calls up to 30 minutes a week via Bluetooth, listen to music for up to 30 minutes, record up to 90 minutes of sports activities, or get accurate sleep quality.
Find out more about the new smartwatch and phone at https://consumer.huawei.com/en/wearables/watch-gt2/ and https://consumer.huawei.com/en/phones/nova-5t/
Subscribe to regular weekly or monthly updates on new posts on our site!
Sign in
Source link