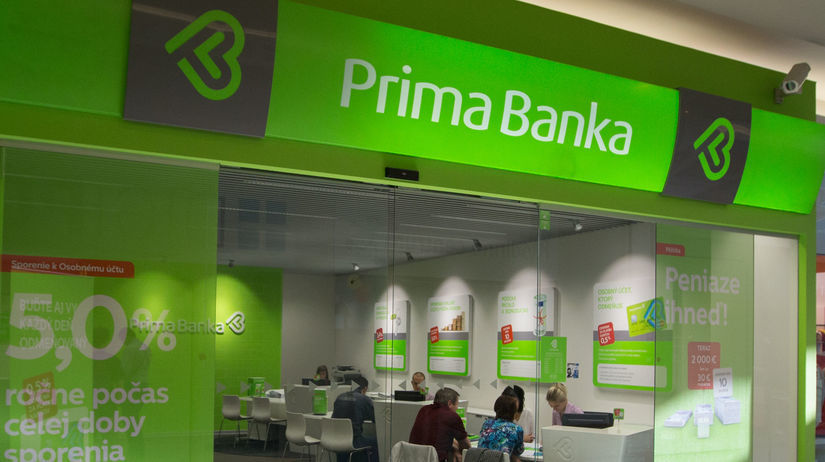 Prima Bank Slovenska will not pay dividends from last year's profit. This was decided by shareholders on Thursday at the General Assembly. The same is true last year, and Prima Bank continued its policy of non-payment of dividends for several years.
"Based on the decision of the General Assembly of the bank, the entire profit
transferred to the reserve fund and past economic results
period, "said Prima Bank Eva spokeswoman for SITA
Čonková.
Last year, the bank made a profit of EUR 22.01 million. According to the statement
The Bank is historically the most successful year in which it was successful
especially in the segment of household loans. Their total bank volume
compared to the previous year increased by 20% to 2.4 billion. Euros. In the year
Comparison of profits increased by 47%. In 2017, profits were on the level
14.9 million people. Euros.
At the same time, the General Assembly of Prima Bank decided to finish
trading in shares of the company on the stock exchange Bratislava.
He also decided to change the company from a public limited company
private. The reason is the simplification of Chonkova in the internal management
the company.
In 2019, according to her, the bank will again work in demanding
economic, legislative and regulatory environment. However, he believes it is
it will continue to establish dynamic growth and defend it positively
economic results. He still wants to continue to fulfill the long-term
strategy and invest in the development of the bank and its future. At the same time yet
more focus on further simplifying the action and increasing efficiency.
Reinforcement in the area of ​​credit will again be a priority.
Prima Bank Slovensko operates on the Slovak market since 1993 and in it
to date, the operation of the company, it is already the third name. in May
In 2000, the majority shareholder, at that time the First Municipal Bank, became
financial group Dexia. Under the name of the First Communal Bank, appeared
end of September 2003, and then changed into Dexia banka Slovensko. group
At the end of 2010, Dexia sold its stake in the investment group Penta. from
January 2012, Dexia Bank became Prima Bank. With Sberbank Slovakia sat
Prima Bank merged on August 1, 2017.