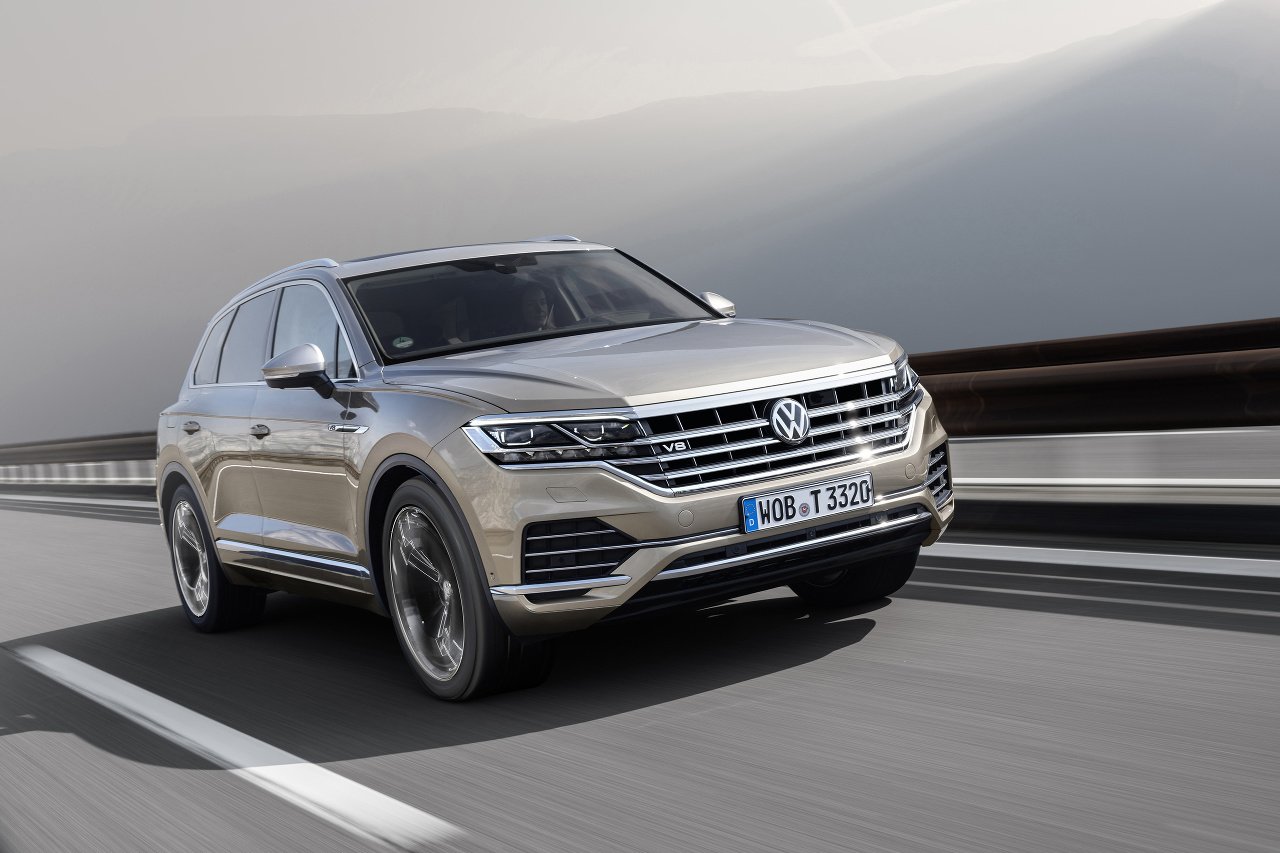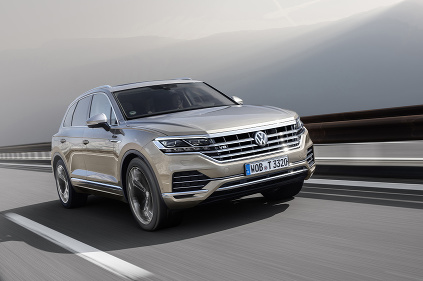 Volkswagen has added the most powerful version of the best-selling luxury SUV in Slovakia.
The Volkswagen Touareg in Bratislava is the best-selling model in the large SUV segment in Slovakia. In the first 8 months of 2019, market share reached 24.2 percent. Since the beginning of this year, which will be the first full year of sales of the new generation, 361 new Touaregs have been registered in Slovakia, an increase of 117 percent year on year. In addition, the importer offers the All Inclusive package through the end of October, which includes, among other things, a five-year warranty, a five-year service and a registration fee of up to 3200 euros.
So far three modern V6 engines have been selected – two 3.0 TDI diesels with 170 and 210 kW (231 and 286 hp) and one 3.0 TSI petrol with 250 kW (340 hp). Starting in September, customers can also order a premium version of the V8 4.0 TDI. The eight-cylinder engine achieves a maximum output of 310 kW (421 hp) and a maximum torque of 900 Nm. 900 Nm of torque is already available at 1000 rpm. As with all engines, the premium engine is combined with an eight-speed "classic" automatic transmission, all-wheel drive. The Touareg V8 has a number of features as standard, including a pneumatic chassis.
Significant power and torque in conjunction with a modern all-wheel drive and powertrain enables the most powerful Touareg to drive at the level of a sports car – acceleration from 0 to 100 km / h in 4.9 seconds and electronically limited top speed of 250 km / h hour.
The Touareg 4.0 TDI is a vehicle capable of towing a brake trailer up to 3500 kg. The new 4.0 TDI engine – like all other Touareg series engines – meets the Euro 6d TEMP emission standard. The price of the top model of Volkswagen in Slovakia starts at 86.520 euros with VAT.