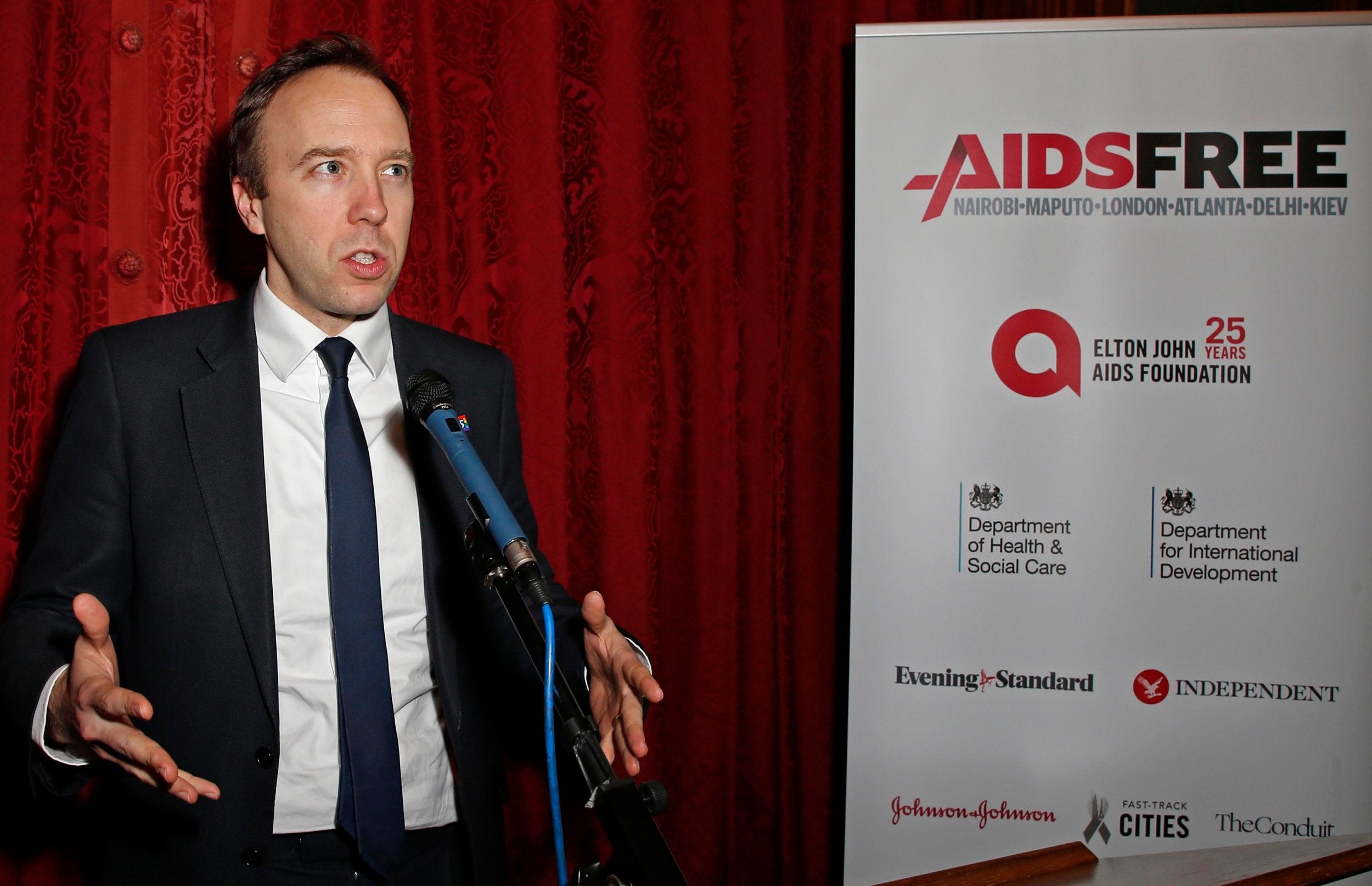 The Global Forum of AIDSfree Cities, The Conduit, Mayfair, is the highlight of the campaign of Independent, Evening Standard and Elton John's AIDS Foundation.
It will focus on the UN's goals 90-90-90, aimed at informing at least 90 percent of people with HIV status, receiving 90 percent of them for treatment, and 90 percent virally suppressing.
Health Secretary Matt Hancock and Secretary of International Development Penny Mordouth and a delegation of delegates involving civil leaders from the six key cities focused on the AIDS complaint – Kiev, Delhi, Atlanta, Maputo, Nairobi and London.
Join us Independent minds
For exclusive articles, events and advertising without reading for justice
£ 5.99
6,99 €
$ 9.99
one month
Get the best from Independent
With a subscription to independent minds for only
£ 5.99
6,99 €
$ 9.99
one month
Get the best from Independent
No ads – right
£ 5.99
6,99 €
$ 9.99
one month
Follow our paintings at the forum HERE
Good morning and welcome to our coverage of the Global Forum to Fight AIDS Without Borders.
The money collected from public donations through the AIDS complaint will be used to support Elton John's AIDS projects in six key cities around the world (London, Nairobi, Atlanta, Kiev, Delhi and Maputo). Through the UK help match, the UK government will double public donations to £ 2m to be spent through projects in Maputo and Nairobi.
Source link