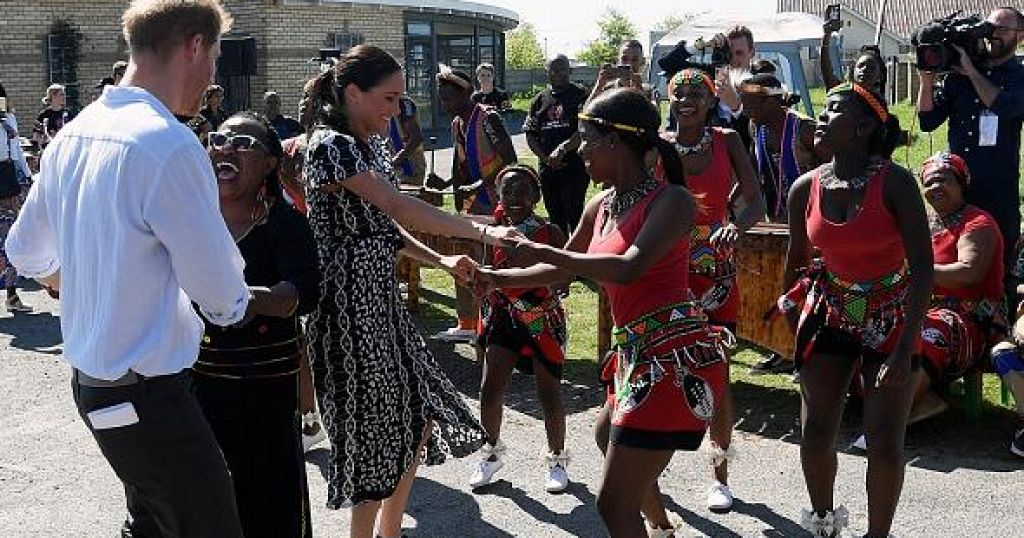 British royal couple in bed with vulnerable children in South Africa.
On the first day of their 10-day visit to South Africa, Harry and Megan visited a charity that teaches child empowerment.
In support of this organization based in the city of Niang where violence is a daily reality, Prince Harry praised the efforts being made towards these children.
"I am truly inspired by your resilience, your spirit, your sense of community and your belief in a better future for everyone here. I congratulate you on this movement and we know that you haven't heard it yet, but the changes are ongoing, "Prince Harry said.
For her part, the Duchess of Sussex Megan reaffirmed her support, as a wife and mother, of children and locals gathered within the NGO.
I can tell you that I am here with my husband, as a member of the royal family, I want you to know that I am here with you as a mother, wife, wife, wife of color and your sister, "said Megan Markle.
Harry and Megan will later visit the District 6 museum, which honors thousands of families who were forcibly displaced during the apartheid era.
Source link