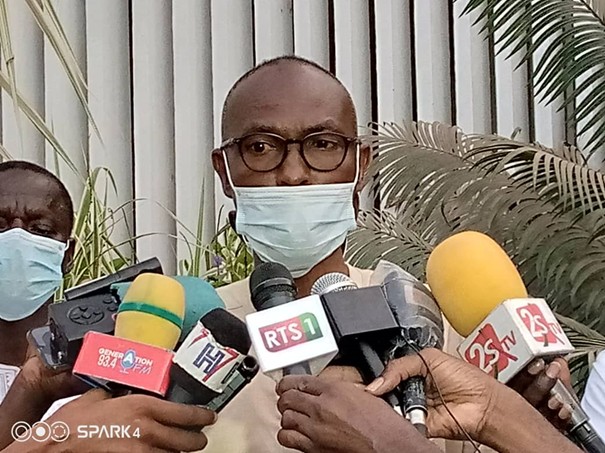 The state of Senegal is worried about the possibility of a second wave of coronavirus. This Friday, December 4, 80 new positive cases were recorded, while the trend was declining for several weeks. Fear appears almost everywhere. Other measures were announced by the Minister of Health and Social Action, Abdullaye Diouf Sar. The head of the infectious disease department at Fan Hospital, P.R. Sadie seeks the contribution of religious leaders in the fight against Covid-19.
Call from the foot
"The support of religious leaders has been extremely helpful to us"Pro-Sadie said on the microphone of Radio Senegal.
He follows: "You saw the rallies that could have created a catastrophe, but in the end it went well and had no major impact. Because religious leaders insisted on following the measures recommended by the Ministry of Health and Social Action. But there has been negligence for some time. It is common to see gatherings everywhere. And when you look closely, these are often religious gatherings. "We are blocking the streets in the neighborhoods, people are behaving as if the pandemic is over."
Back to square one
He appealed to religious leaders: "Therefore, I would like to take this opportunity to send a message to those great religious leaders who have always supported us and who continue to support us through their decisions and messages, that they can talk to other religious leaders who have leadership. less strong, so that they too can return to better behavior in order to avoid all gatherings, every weekend, every day. This will create problems. "I have indisputable evidence that these religious gatherings take place in neighborhoods on the left and right without any safeguards.", added the head of the infectious diseases department at Fan Hospital.
Source link