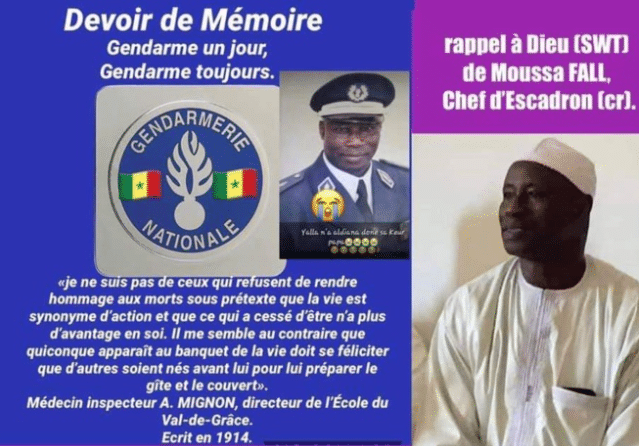 Senegalese martial arts, especially Judo, have just lost a monument. Commander Musa Paun, vice president of Senegalese Federation Judo, in charge of international competitions, died.
Commander Musa Pad, previously security chief near President Abdu Diouf and Abdullay Wade until his retirement in 2012, was recalled to God this Friday, April 26th.
Senego joins this grief and gives compassion to his grieving family.
Rest in peace!
Source link