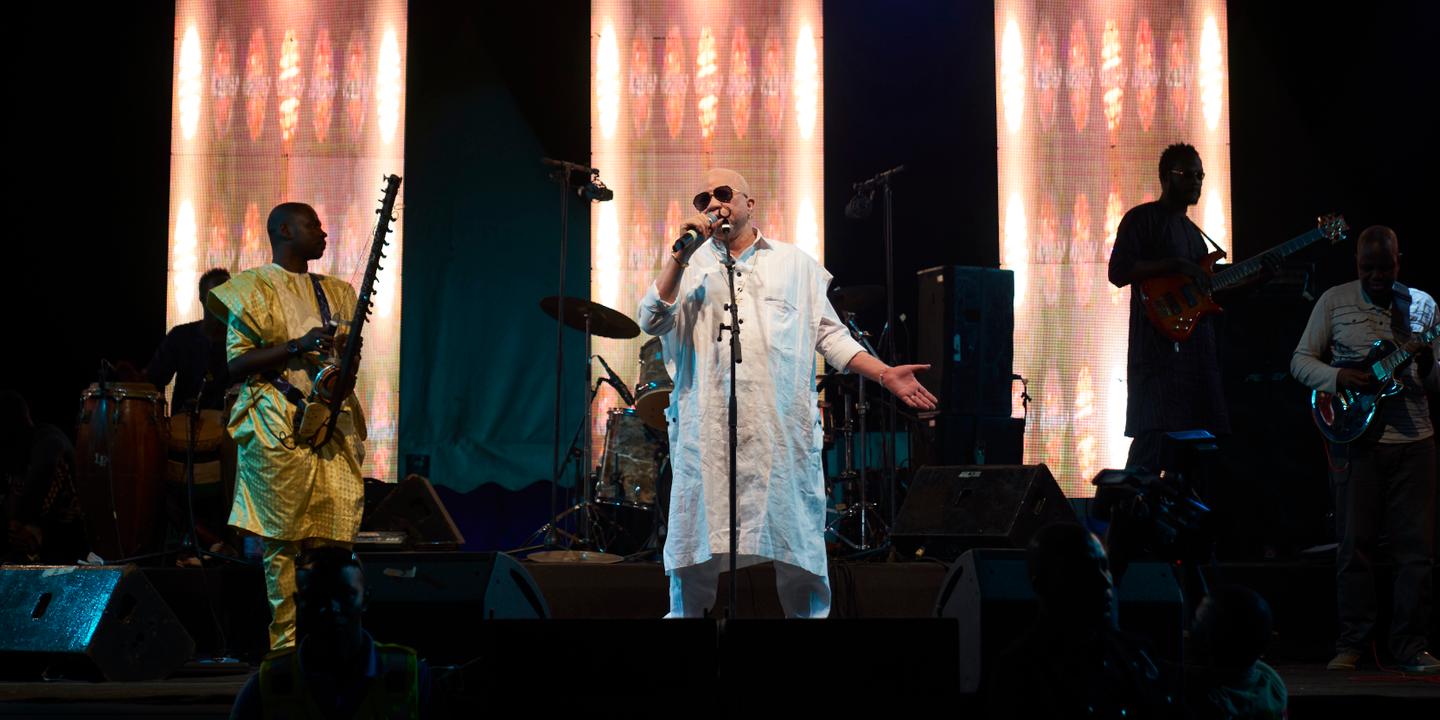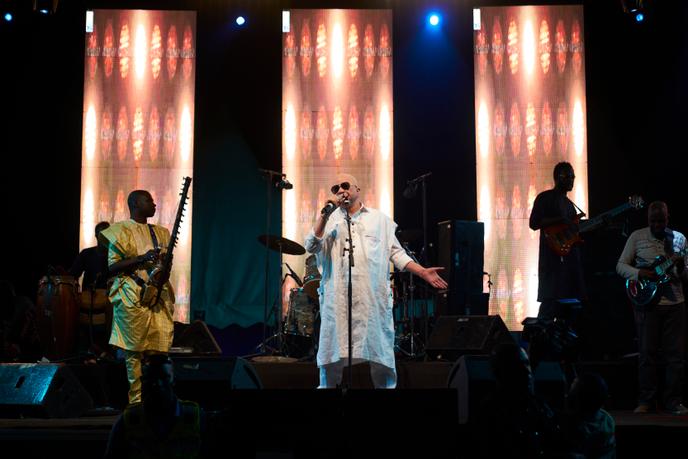 The legend of African music, Salif Keïta, presented his new album on Saturday night, November 17, in Fana, a small town in Mali, where a five-year-old Albino girl was murdered in May, while a tribute concert wished to denounce the ritual murders of Albinos in Africa.
In a magnificent football stadium, an event never before seen in this 120,000-kilometer city with around 20,000 inhabitants, the 69-year-old musician, himself a descendant of albinism, surrounded himself with Senegalese Ismaël Lô. the Georgian artist Albinos Bera, the Malian comedian Yaro and the Malian singer Safi Diabaté and the Senegalese Maah Koudia Keït, also a supporter of the Albino people.
also read
Salif Keita: "In Africa ignorance leads to the sacrifice of albinos"
On May 13, Ramata Diarra, a five-year-old girl, was abducted by armed men in the middle of the night while she slept in the courtyard of the family compound. His decapitated body was found a few hours later next to a mosque. Associations had a "Ritual crime" how the presidential election is approaching. "Why are the innocent 5-year-old girls taking their lives, why are albinos attacking, we are like all other people, we do not want to see that in Mali, our authorities have to take precautions, because we will not remain silent now."Salif Keïta said on stage.
Last album
Every year, dozens of albinos in Africa are victims of attacks, whose members are killed and amputated, and then used for rituals that bring prosperity and happiness. "Today, everyone knows that a five-year-old girl was murdered in Fana because she was an albino, the world has mobilized for my daughter's cause, and let this world stop falling so that albinos around the world can live in peace."said AFP on the sidelines of the concert, the mother of the girl, Diarra Awa Toure.
Ousmane Wele Diallo, dressed in white, explains in the room reserved for the guests right in front of the stage, that he came with his wife and children from Bamako "Follow the concert and support our cause by paying tribute to Ramata Diarra", "I do not like it when there are too many lights, especially the huge lamps on stage, but tonight I accept for our cause."adds the father, who suffers from visual disturbances like many albinos.
also read
Malawi albinos tell their stories
"We are here to make sure that what happened in Ramata never happens again, and that must be the fight of us all, never again in Fana, in Mali, in Africa and in the world", launched from the scene Ismael Lô. "No one is allowed to sacrifice an albino for his power, no one is allowed to sell the hair or organs of an albino"Safi Diabate demanded. "I am Fana, I am Ramata, I am all a victim of the ignorance of some power thirsty people"Added Malian Slammer Karim Diallo.
While the evening is already well advanced, Salif Keïta goes on stage for a 45-minute show in which he defends his album. Another white manHis last, after him, for which he has addressed old accomplices such as the Ivorian Alpha Blondy or Beninoise Angélique Kidjo, while he multiplies the Winks the younger generation. "I wanted to say goodbye to all my fans because if I still make music here and there, I will not take the time to make an album anymore."he told AFP, considering he had done so "Right to a break" after fifty years of career.
Source link