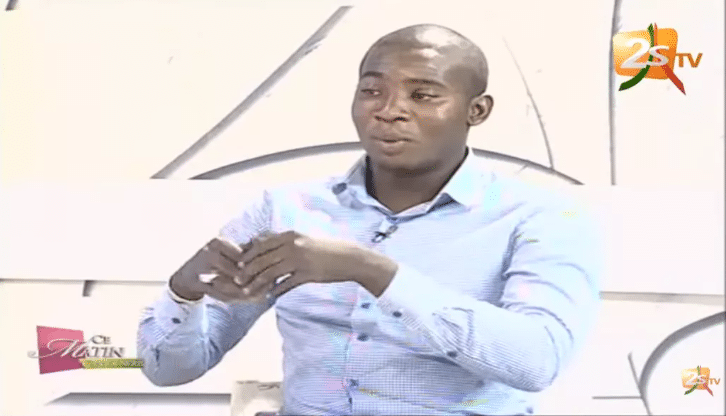 Alpha Ibrahima Ba from his real name in the registration office was called Dr. Alpha Ba, on Facebook. Coming under the circumstances, as a general practitioner, sonographer, emergency doctor or gynecologist, he was unmasked. According to the information web site.
Indeed, it is as a result of his stay at the 2STV in the show "This morning is ours" on April 18, 2019 (40th minute game) that the doctor put the chip in claiming that the so-called doctor would be a cartridge from the Medical faculty, pharmacy and dentistry (OPCF) at UCAD and that it usurps the doctor's function and the title gynecologist.
Here it is in the extenso, an explanation of the site's elements managed by doctors from Senegal who unmasked the "fake doctor".
This is after his stop at 2STV in the show "This morning is ours" from April 18, 2019 (playing from 40th minute) that a colleague gave us a mistake while assuring us that the so-called doctor will be a cartouchard at UCAD at the Medical School, Pharmacy and Dentistry (OPCF) and that he usurps the doctor's function and the name of a gynecologist. We immediately contacted Mr. Ba through Facebook Messenger to get his version of the facts.
A few minutes later he calls us by phone. During this exchange, Alpha claims that she never claimed to be a gynecologist; which is contrary to his statements in the show. Thus, he reveals to us to say behind the scenes of the journalist MLK of the 2STV that he was a sonograph. In that process he says he even made an ultrasound of an employee in this newspaper. To prove his competence, Alpha says he has a high school diploma (ultrasound) in ultrasound with prof. Elhadzhi Niang from the Le Dentek Hospital and this year has been enrolled in a graduate study on specialist studies in gynecology and obstetrics. Asked if he supported a doctoral dissertation and if registered with the Doctors' Order, our interlocutor admits that he does not appear in the Registers of the Order, but he promises to send the next day (Tuesday, April 23) a copy of his degree of study.
As promised, Alpha did not miss the meeting. After informing us about the pronouncements he had presented to his colleagues, he sent us a vague or blurry picture from his doctor of medicine that he would be assigned by the UCAD Medical School after his ban on the thesis. from June 4, 2016. This document, although vague, clearly expressed its name, date and place of birth and the date of the defense of the thesis. This was more than enough to allow us to check with the OPCF.
The audit revealed that our doctor is not in the OPCF graduate database. Our research also made it possible for us to know that this gentleman is not registered in Gynecology and Obstetrics DES, contrary to what he says.
The collapse of this affair has allowed many colleagues who have doubted the qualifications and skills of Alpha Ba to confirm their suspicions. As far as we know, Mr. Ba had to provide services in structures such as Health Center in Kamberin, municipal SAMU, Health Center HLM and the point of a medical office. Thus, knowing that we are investigating this file, many of his colleagues in the service (he did many services) and / or comrades at the promotion gave us information and evidence of his actions.
Precisely because of this, we received ultrasound reports of suspicious content with their signature as a doctor registered at CES (current DES) for gynecology and obstetrics. We were told that in these actions, Doctalpha had to ask a woman who wanted to cure a myoma to have no sexual intercourse for a period of one year.
We promise to return with more details about this case, which is far from the knowledge of its epilogue. Indeed, the cause of the wrong role was scheduled for the morning by the College of Physicians and he must return tomorrow to provide evidence of his alleged qualifications and titles.
This case leads us to invite different actors to be more cautious. Thus, we invite the National Council of Doctors of Senegal (CNOMS) to work in collaboration with learned societies and professional associations and to be the interface between the media and doctors. This will include raising awareness of the press and the association of health journalists so that they can only hand over the microphone to those who are legally authorized to do medicine.
For their part, in the process of providing populations, doctors should systematically fulfill their obligation to register in the boards of the order. At present, there are several qualified doctors who are not in good condition. This makes it difficult to clean up the corporation and is a violation of fraudsters. Finally, through its sovereign civil protection mission through the Ministry of Health and other relevant services, the State of Senegal must step up the control and inspection of health structures and their staff. "
Source link