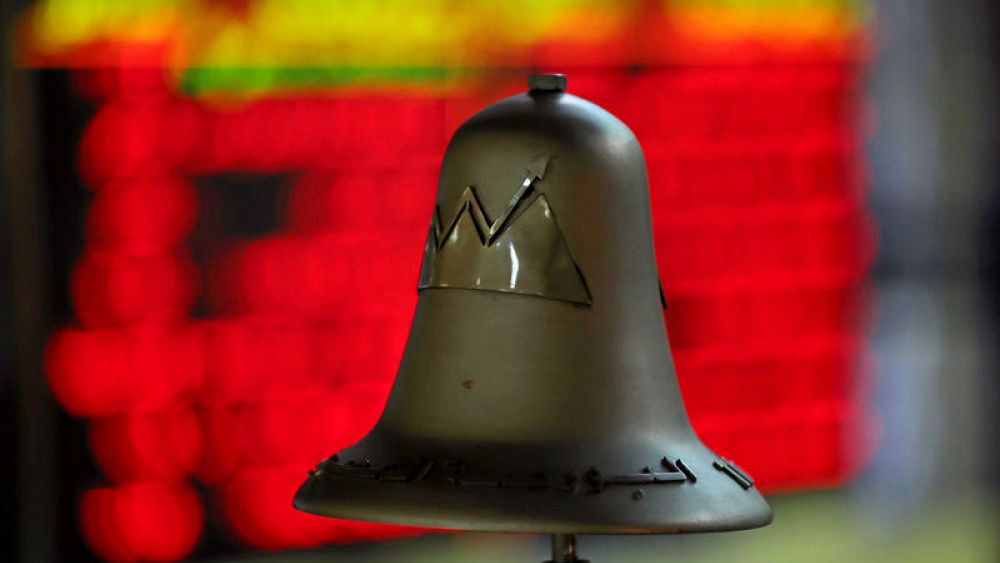 By Shakil Ahmed and Abija Vijayarajavan
(Reuters) – Market markets in Egypt fell sharply Wednesday, under pressure from bank losses, amid weak global sentiment, while much of the major stock markets in the Gulf rose slightly.
gi
Egypt's main stock index dropped 1.3 percent, with 23 of the 30 shares of the index. Commercial International Bank, Egypt's largest stock exchange bank, fell 2.8 percent, while Ezz Steel dropped 3.5 percent.
But Juhayna Food Industries jumped by 8.6 percent, achieving better performance than the market. HSBC raised Dhuhain's ratings to a recommendation for "maintenance" from a "shift" recommendation, setting a target price of 9.5 Egyptian pounds ($ 0.532).
Saudi Arabia's main index rose by 0.1 per cent, Saudi Frani increased by 1.9 per cent, while insurance and reinsurance Medgulf and Bay (MedGulf) rose 5.7 per cent.
Shares in tourism projects rose 4.1 percent after the kingdom began the Wadi al-Din project on Tuesday to boost jobs related to sustainable tourism.
Industrial exports to Saudi Arabia fell 9.9 percent after falling in the previous six sessions after a speculative bubble that made more than 200 percent since early October.
Dubai's index rose 0.2 percent. Dubai's investment rose 2.8 percent, ending the five-day loss.
Arabek Holding increased by 1.8 percent after the construction company said it was making progress in refinancing its debt.
Dubai Ports World (DP World) dropped 2.9 percent after India's antitrust regulatory authorities ordered an investigation into allegations of violation of competition rules by Dubai ports and ABM Muller-Maersk to Denmark at its ports in Mumbai, Reuters quoted well-informed sources.
The Abu Dhabi officer fell 0.4 percent, while the bank's stocks continued to fall. Commercial Bank Abu Dhabi fell 1.5 percent, while Ras al-Haima Cement dropped 8.9 percent.
But Abu Dhabi's national hotels jumped 14.7 percent.
The Qatari index rose 0.2 percent after hit its biggest daily decline since August at the previous session.
Qatar's National Bank increased by 1.9 percent, and Masraf Al Ryan for 1 percent.
In Kuwait, the joint venture group fell 10.7 percent, reaching the lowest level for more than nine and a half years.
State Housing Minister Jaan Busheeri quoted al-Qabas newspaper in Kuwait as saying Wednesday that a joint group of contractors was among companies excluded from current and future tenders for the Public Enterprise for Social Welfare.
Official Kuwaiti news agency Kuna quoted Boshari as saying that six firms and engineering offices were excluded from the organization's tenders due to damage caused by rain in the residential town of Sabah Al-Ahmad.
In Oman, MSM closed on public holidays.
The following are the closing levels of stock exchange indices on the stock exchange:
– The Saudi Arabian index rose by 0.1 percent to 7,514 points.
– The index rose 0.2 percent to 2,757 points.
– Qatar: The index rose 0.2 percent to 10,293 points.
– Abu Dhabi – The repertoire fell 0.4 percent to 4,491 points.
– Egypt: The index fell 1.3 percent to 13,731 points.
– Kuwait .. The index fell by 0.1 percent to 5266 points.
– Bahrain, the index rose 0.6 percent to 1,314 points.
(Reuters)
Source link