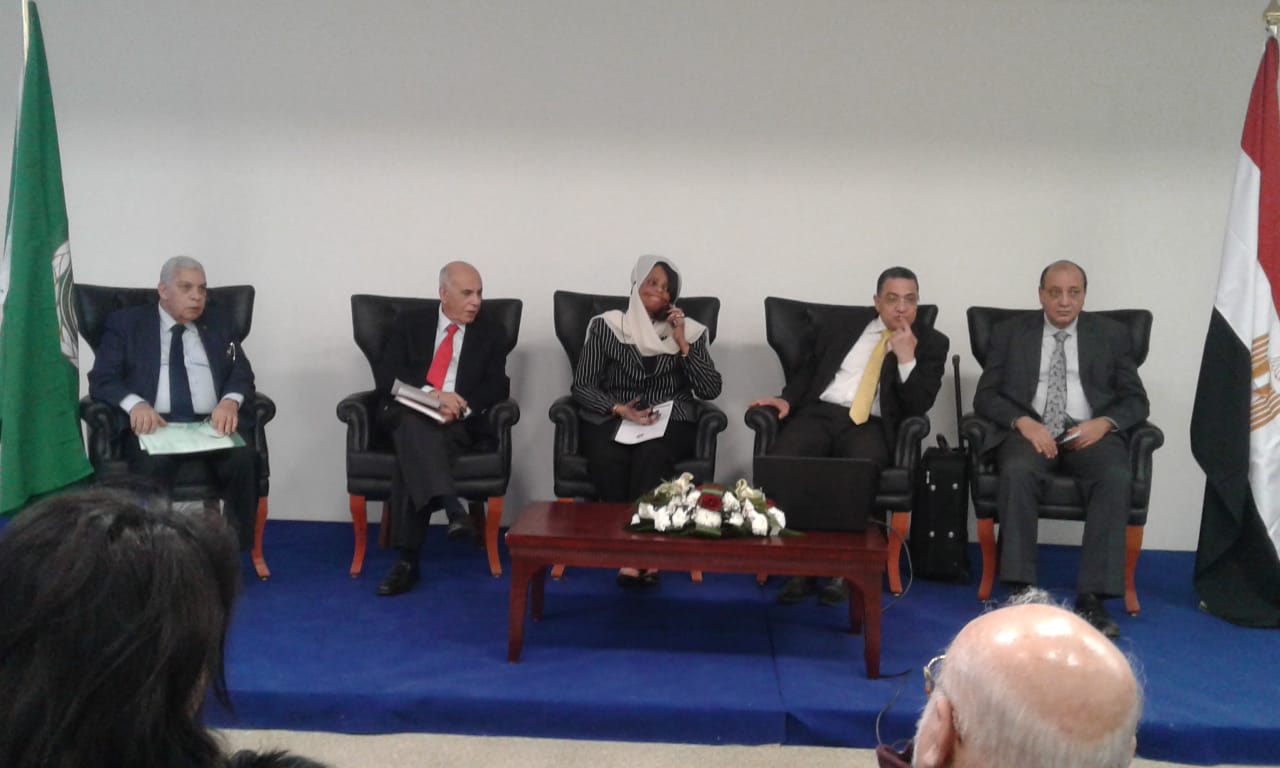 Written by: Gada Adel


Posted in:
Saturday January 26, 2019 – 12:56 p
| Last Updated:
Saturday January 26, 2019 – 12:56 p

Dr Maha Bahit, Director of Intellectual Property and Competitiveness in the League of Arab States, Dr. Mohamad Rashad, President of the Arab Publishing Union, Dr. Hossam Lothi, Professor and President of the Arab Publishing Union, attended the seminar. Department of Civil Law, Faculty of Law, University of Beni Suef.
Dr Maha Bahit said the publishing industry is one of the oldest and most important cultural industries and faces many challenges that affect its value as an economic activity and noted that the Arab League has made a lot of efforts to protect intellectual property rights and the rights of authors and publishers.
Bakyt noted that all Arab countries believe in the importance of the intellectual property rights protection system as an economic and development engine, so that the Arab League cooperates with everyone to develop a common Arab work in the field of intellectual property, which is apparent through partnerships with several regional associations, such as Arab Publishing Associations, the International Federation of Publishers of Trends and organizations interested in literary and cultural work.
Dr. Rashad stressed that intellectual property is all that man owns from intangible things, such as inventions, thinking, writing, publishing, and patents. He noted that one of the reasons for the worsening of the publishing industry in the Arab world is the infringement of the intellectual property of publishers and authors. To deal with the application of intellectual property laws to "hackers".
"Arab nations are very familiar with the intellectual property of the publisher or author and deal with the literary product as commodities and strive for a cheaper version of pirated," said Fatih al Bass, head of the Jordanian Publishing Association. The pirate must be treated as a thief who has committed an offense or a crime Make maximum punishments against him.