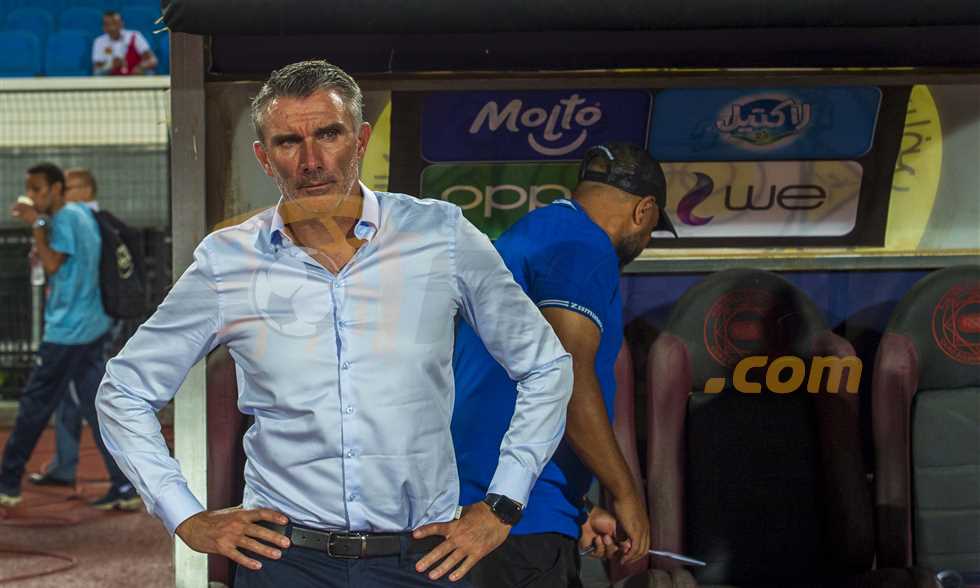 Few have trained Al-Ahly and Zamalek throughout history. Among them is the Frenchman Patrice Carteron.
Carteron spoke to French magazine France Football ahead of the final of the century between Zamalek and Al-Ahly in the African Champions League final.
Regarding the difference between Al-Ahly and Zamalek, the popularity of the two teams and the Champions League final, Carteron spoke as follows:
At the outset, he noted the popularity of both teams in the Cairo capital and said: "The importance in Cairo for Al-Ahly and Zamalek clubs, despite the presence of other teams, but they do not have the same support and the number of supporters is not mentioned. ".
He added: "But there are mass clubs outside Cairo, such as Al-Ismaili, which represents Ismailia, Al-Masri, which represents Port Said, and Al-Ittihad, which represents Alexandria, but Cairo is divided between Al "Ahli and Zamalek."
"In Egypt, especially in Cairo, you have to be Ahlavia or Zamalekawa, you don't have to be a fan of this or that. Other clubs attract a few fans."
Regarding the difference between Al-Ahly and Zamalek, he said: "They are two different entities, and we see that clearly in my personalities, Mortada Mansour, the president of Zamalek, and Mahmoud Al-Khatib, the president of Al-Ahly."
"Al-Ahly is well-organized in European style, with full stability at all levels," he added.
As for Zamalek, he is represented by a president who fired (referring to his statements). "Unfortunately, instability is widespread."
"But I am happy that I could have had great moments with both clubs.
And when asked what he meant by "lack of stability in Zamalek", he said: "It is a miracle that Zamalek performed well in this difficult environment."
"But today they have more advantages. Al-Ahly was the champion (in the league) again, and Zamalek won the Confederation, the Super Cup of Egypt and the Super Cup of Africa," he added.
On the last century between Zamalek and Al-Ahly, he said: "A derby is a game of winning. These are incredible times when you feel enthusiastic all over the city and beyond."
He continued: "When we played the Egyptian Super Cup in Abu Dhabi at a stadium full of white flags, the atmosphere was exceptional and it was a wonderful moment, and the success helped me not to lose these confrontations."
He added: "I won against Al-Ahly and we were the first to beat them in the local season."
"I do not know what the final result will be for this final," he said.
Carter coached Al-Ahly in 2018 and lost the African Champions League final to Esperance before leaving after leaving the Arab League.
He returned to Egypt from the Zamalek portal in December 2019, before leaving the team in September 2020, using the penalty clause in his contract to take over the training of the Saudi cooperation.
Source link