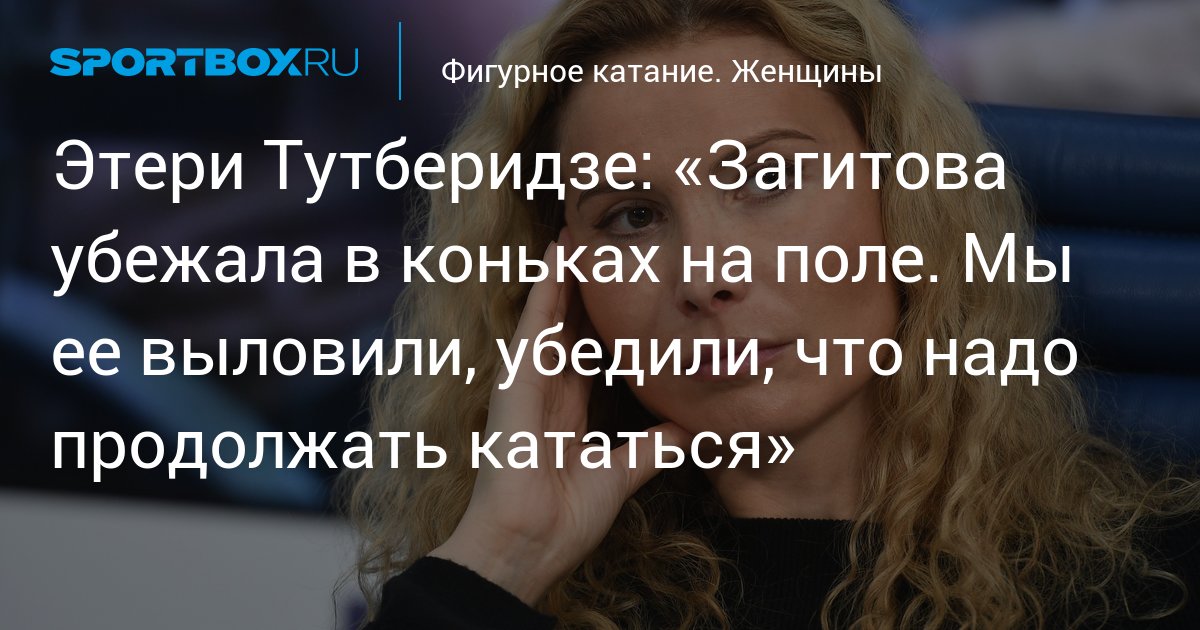 Eteri Tutberidze / Photo: © RIA Novosti / Vladimir Astapkovich
Alina Zagitowa's coach, Eteri Tutberidze, told about the events of last summer, when her protégé did not want to train.
Later, the athlete won gold medals at the Winter Olympics in Pkhenchkhane.
– She ran away in rollerblades in the field. We fished her out. I convinced her that she still had to go further. And finally – the Olympic champion. I like. I like it when I talk to girls: here you work and you get it, this and this. When they come to this, I ask: cheated? They say no! – Tutbergide said on the first channel.
She also told what she does not like the most about sport.
– Sportswear. Mode. Sloppy appearance. Including a sporty, sloppy look. Well, when it comes to figure skating, I really do not like coldness – emphasized Tutbergidze.