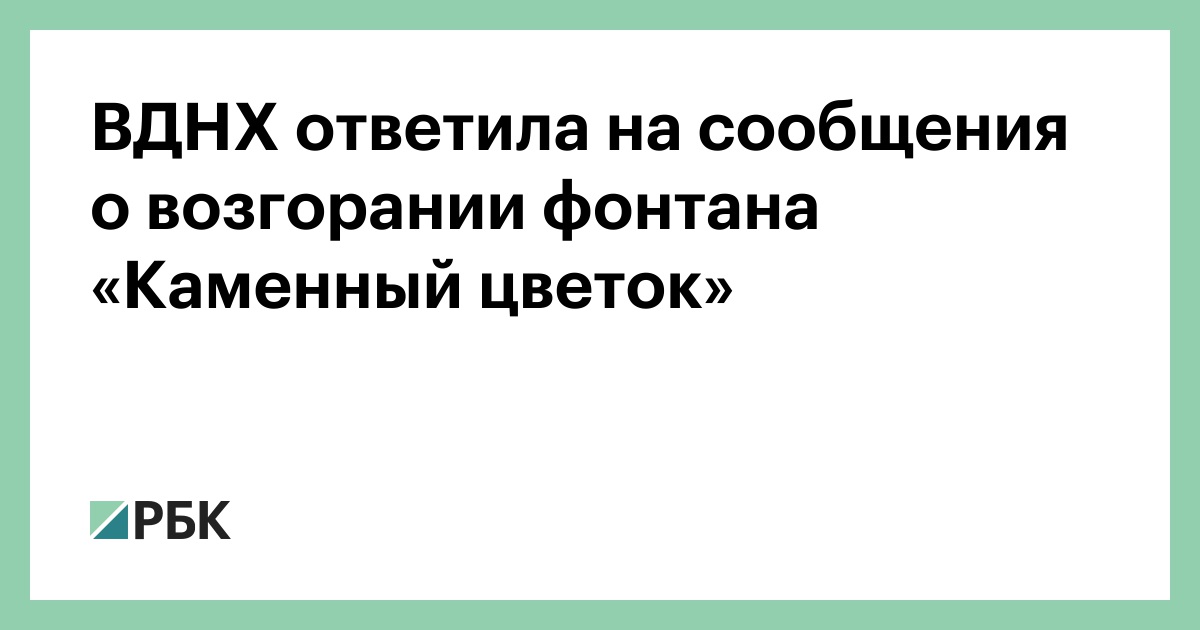 VDNH responds to reports on the burning of the fountain "Stone Flower"
In Moscow at the exhibition for economic achievements there was smoke, told RBC in the press service of the exhibition for economic achievements
"In a collector between the fountain Stone Flower and pavilion No. 58 there was smoke (there was no fire), which was immediately removed. The fountain was not damaged," the press service reported.
The press service of the Emergency Ministry in Moscow, EMERCOM, in Moscow told RBC that there were no fires in the VDNH facility, as well as the corresponding applications.
Earlier "Medusa" reported that the explosion occurred at an exhibition for economic achievements near the Stone Flower fountain. Sources in the city hall in Moscow for the announcement reported that the reason is a short circuit in the equipment that provides lighting to the fountain.
Source link