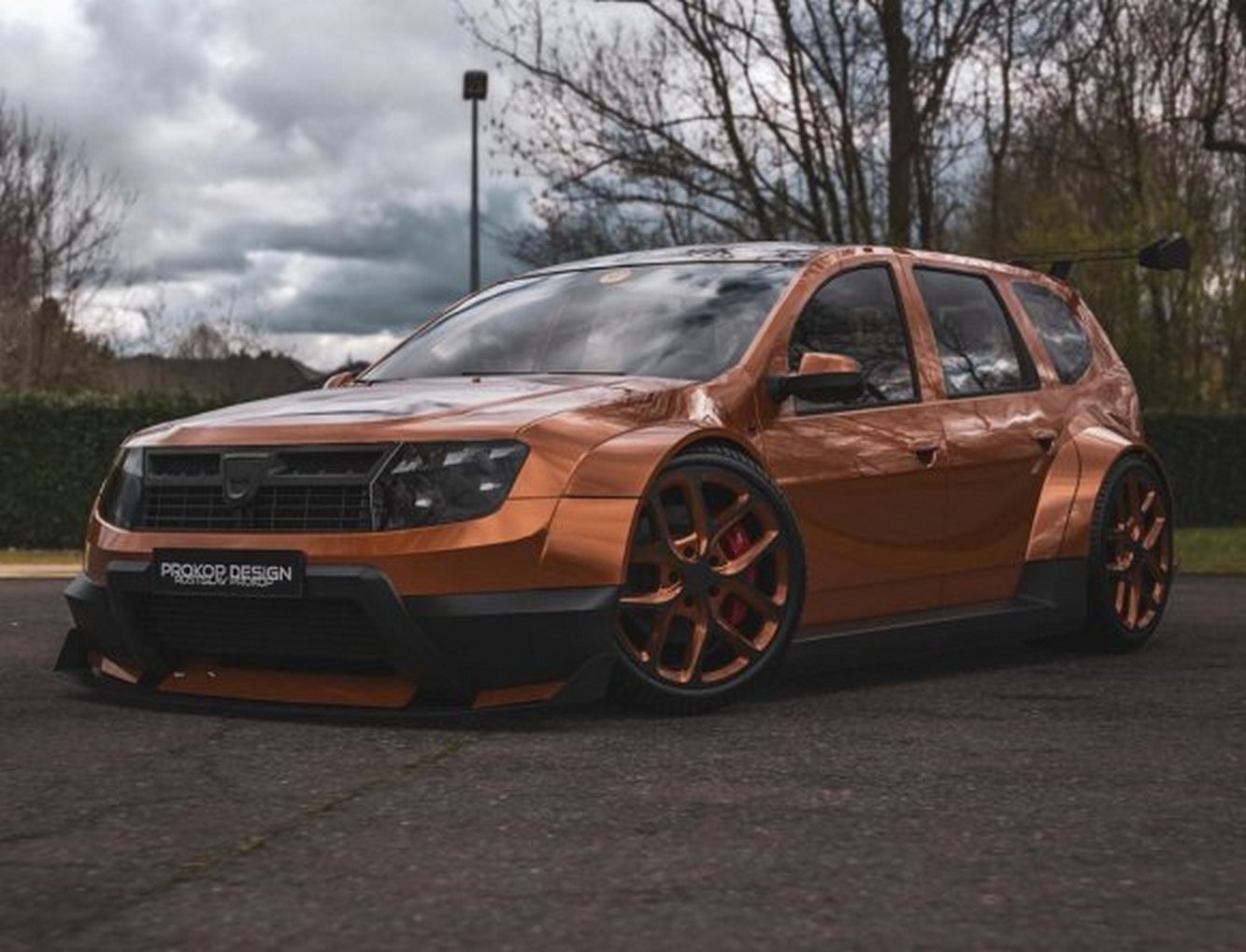 An independent designer presented a high-quality tuning project for the French crossover, but the audience did not appreciate it.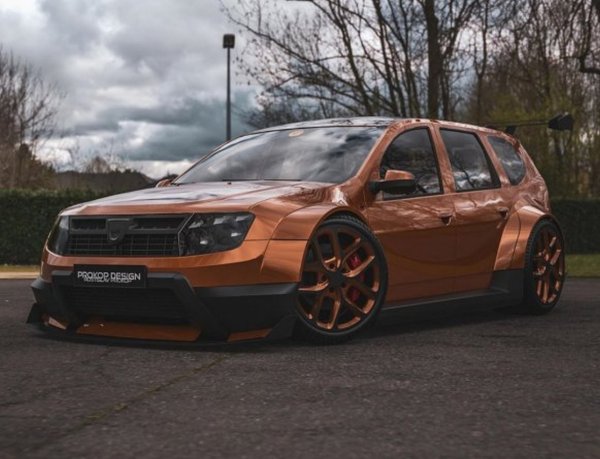 In one of the thematic network communities, images emerged showing the tuned Renault Duster. Author of the sports "Ant" is the artist Prokok Design.
To put it bluntly, we are talking about renders demonstrating the virtual concept of the sporty version of the Renault Duster, which received a very low suspension, large rear wing on the rigid, alloy wheels, low profile tire, modified extensor body kit.
Another customized Renault Duster received a revised grille, rectangular plate, black roof. Duster's body, wheels, door handles and side mirrors are painted in bronze.
It is worth noting that a sports network based on Renault Duster was mocked in the network. "When I wanted a race, but enough for Duster," "Horror," "What are you," Internet users write under car photos.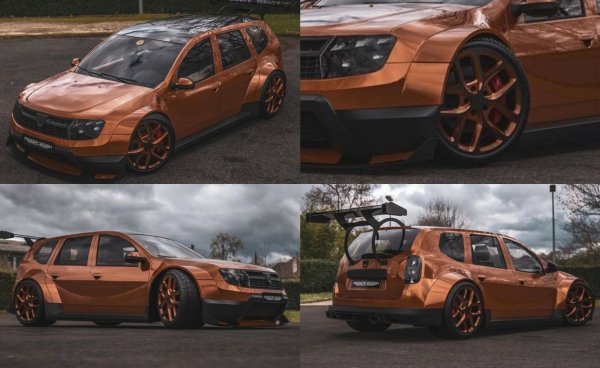 In one way or another, some reporters praised the author's efforts at presentations, calling his work one of Duster's most remarkable adaptive projects of all time. Unfortunately, there is no information whether it will build a true rendering-based sports car.