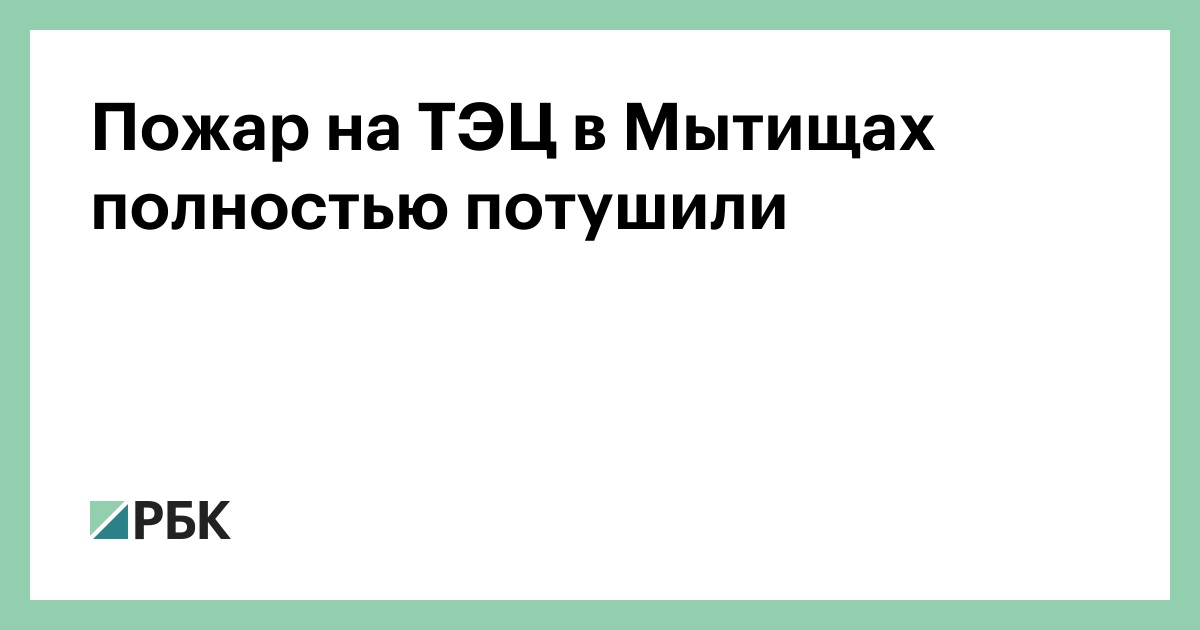 The fire in the CHP in Mitishki is completely extinguished
The fire in the CHP in Mytishchi is completely extinguished, according to the website of the Ministry of Economy of the Moscow region.
The report notes that the fire was eliminated at 1:37 Moscow time by including 4 pieces of equipment and 15 people.
The fire started in the afternoon of July 11th. As a result, one person died, another 13 suffered. The investigative commission opened a criminal case for violating security requirements. The damage from the incident was estimated at 150 million rubles.
The fire started with a gas pipeline through which the natural gas of the combined heat and power plant was supplied. The fire then expanded to a high-pressure station on the company's site, causing the witnesses to notice a flaming torch with a height of about 20 m. As a result, a fire was lit up of administrative buildings, technical premises and utility shops. Due to the fire, the Ostashkovsko highway was temporarily blocked.
Source link