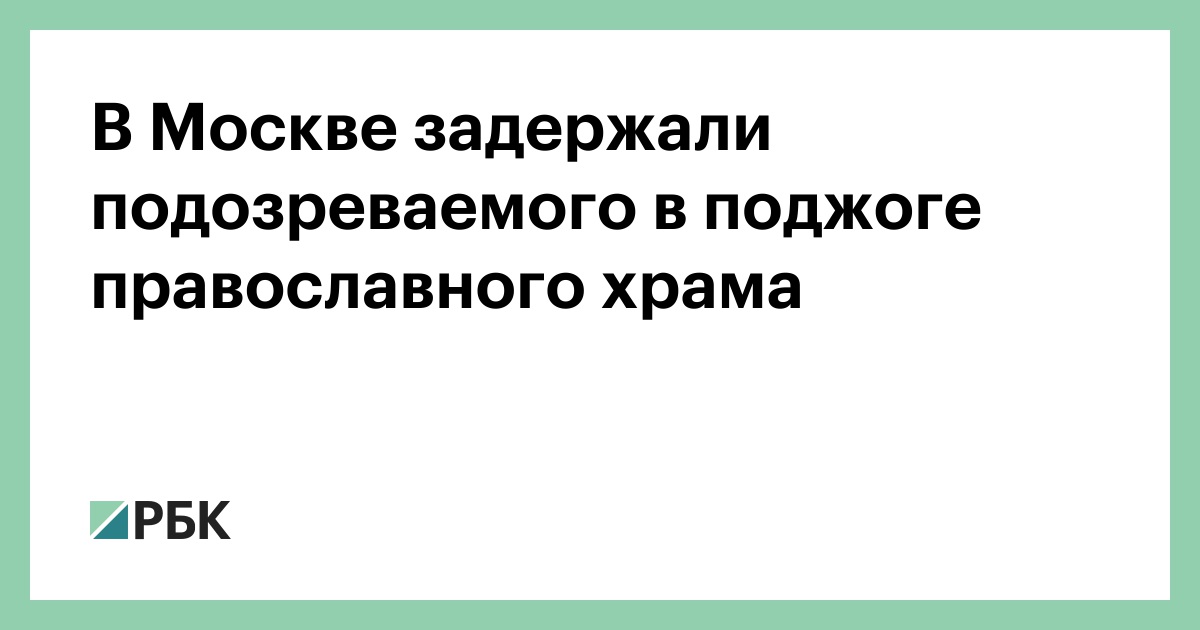 [ad_1]
The militiamen detained the suspect in arson in the Orthodox church in Moscow, the spokeswoman for the Interior Ministry Irina Volk told RBC.
The department said the suspect was a 35-year-old Muscovite, confessed to the crime. "According to the attacker, he set fire to the church in protest against the building along the Canal Street canal in the park," Wolf said.
The amount of material damages caused by the arson amounted to 1 million rubles. The criminal proceedings were initiated in connection with intentional destruction or destruction of property (Article 167 of the Criminal Code of the Russian Federation). Law enforcement did not give the name of the suspect.
A fire in the wooden church of John Theologian took place on the night of November 6. In the Moscow Department of Situation of Events reported that as a result, no one was injured, the ignition area was 40 square meters. The press service of the Financial and Economic Department of the Russian Orthodox Church told RIA Novosti that records from monitoring cameras show how a man puts car tires on the walls of the altar, whips them with gasoline and sets them on fire. In administration, he stressed that the temple can not be restored.
Later, activist Anton Nikolaev, who opposed the construction of a burnt church, told RBC that the police had come to him with a search. Nikolaev stressed that he "absolutely did not participate" in the crime attributed to him.
According to the activist, the police carried out a search early in the morning, "found errors in the protocol, the name was incorrectly indicated," and then it was taken for questioning. "They threatened that they would carry out a search at work, that they would put me in prison," Nikolaev explained.
The press service of the Moscow Ministry of the Interior told RBC that they have no information about the search in Southern Tushino for a criminal case for arson.
[ad_2]
Source link