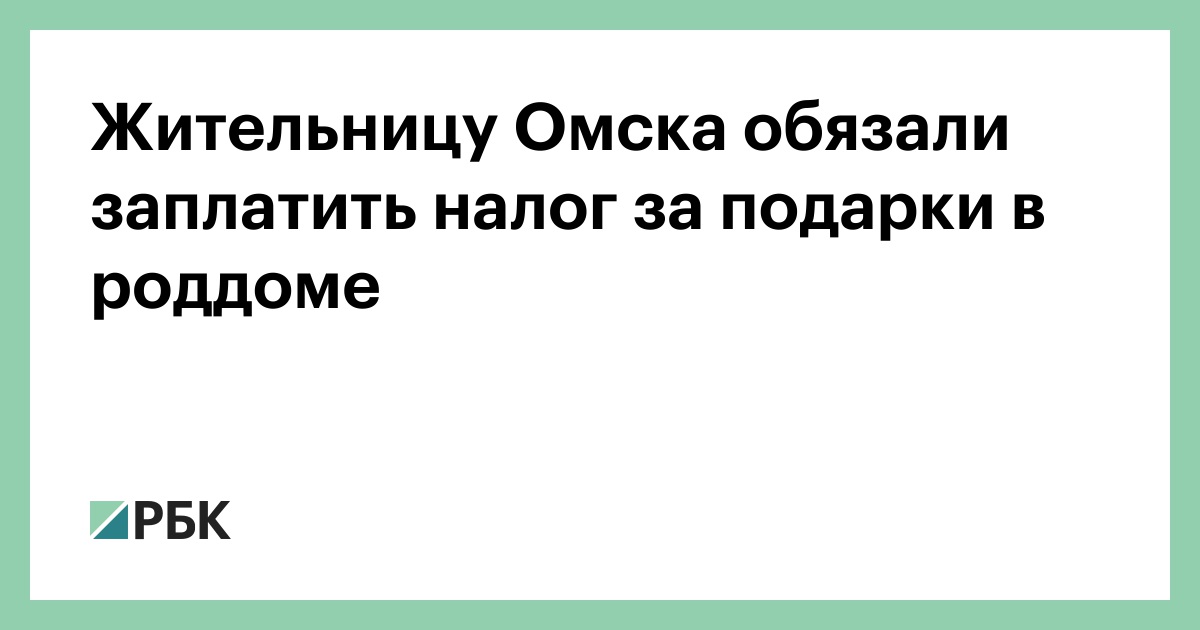 A resident of Omsk was obliged to pay gift tax at the hospital
The representative of the Omsk administration handed over money to Sanya Abuldin to refund the tax for the previously presented bouquet and certificate. This was announced at the RBC by the deputy director of the information policy of the city administration, Galina Nazarova.
She said Abdulina gave birth to a child who became the first in 2019. Omsk authorities gave him a bouquet of flowers and a certificate for the purchase of children's products in one of the shops of the city in the amount of 20 thousand rubles.
"According to the tax code, gifts of more than 4 thousand rubles are taxed and the administration did not ask for a refund, but a tax service. This happens in the case of winnings, in the case of gifts from private donors," said Nazarova.
She noted that when a woman received a gift, she signed a document in which she was written. According to her, on April 17, a city administration official handed over mothers money to pay the tax. "As far as I know, claims [у Сании Абдуллиной] left, "added Nazarov.
Previously, the "City 55" portal said that the woman received a letter from the Department of Public Affairs and Social Policy at the Omsk city hall. It was a requirement to pay a tax of over 2,3 thousand rubles. for a gift obtained at the birth of a child.
Source link