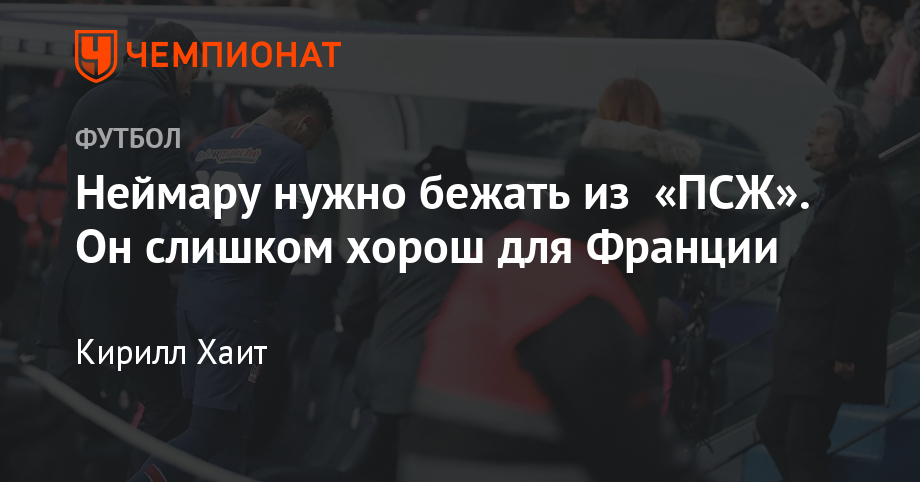 Like most people, I am disturbed by Neymar's behavior. Infinite knowledge of his escort, they say that Neymar is happy or unhappy. Separately annoying his hairstyles. But the most annoying is how he falls. What a funny way to bend your knees? It's as if it's not enough for him simply to lift his feet off the ground and to end on the grass, he still needs to jump and tremble in the air, and then drive on the lawn. Extremely annoying.
It looks funny, is not it?
And here is another episode.
Does it look ridiculous?
This episode is from the last Cup match of Strasbourg and PSG. In this match, Neymar was injured and will miss the playoffs from the Champions League, and perhaps the rest of the season. I have a question. So, can you play soccer?
If you answered that it was impossible, such things should be punished, then you were wrong. Since the player "Strasbourg" Moataz Zememi for three steps in a row did not receive a penalty. Arbiter on the line, studio assistants, VAR and his eyes were in the service of Judge Joan Amel, so there can be no mistake. So this is not a card. But does the judge's work not encourage cruelty? After all, he clearly states that you can play like this. What should I do to get the removal? By the way, it also counts Thomas Tuschel. The PSG coach said after the match: "A player is injured on the leg three times in a row without penalty. And then they say that he himself sprinkled his leg."
Broken or broken?
Formally, Neymar was injured: he was not broken with help, he unsuccessfully lowered his foot, landing on the steps. But I would dare to suggest that if a player tattooed 10 times without fear of an arbitrator's punishment, sooner or later someone would lose balance and face the bad.
Neymar can skip the rest of the season. He again has a fracture
Due to the same injury last season, he missed three months.
After the middle midfielder "Strasbourg" Anthony Hornwell commented on the damage to the Brazilian. He kindly supported the injured colleague: he said Neymar himself was guilty. "He has such a style of play, so you do not have to cry when you stand on your feet. He can enjoy his game, but there is no need to cry after the matches." And that's what the coach in Strasbourg said: "Everyone has how to prevent Neymar. We will not hurt him, but there are times when you need to play harder than usual. "
If anyone suspected: injury – an accident or a Brazilian hunt, it is very similar to the answer.
And now the main thing. Neymar will miss the playoffs in the Champions League (and possibly the rest of the season) in the second tournament in a row. The current violation is a repetition of last year's damage to the fifth metatarsal. In February 2018, he was injured in a match with Marcel. And again, formally, it broke: unsuccessfully put its leg, landing after a collision. And missed the rest of the season.
After the match in February 2018, the defender of "Marseille" Jordan Amawi He said Neymar "is guilty himself, because he covers the ball in such a way with a body that begs for an offense." A Thiago Silva I heard how Dimitri Payet told the arbitrator: "Tell Neymar to calm down, or to calm him down." After another match with the player Marcel "Marcel" Sambo Angissa He said: "After Neymar escaped from my zone up to 30 meters, he still found it and took it. I had such a task – to boast all the time to get mad."
If this is not a hunt, then what?
Whether the tactic of hunting the best players is acceptable is a difficult question. 30 years ago when they broke up in Spain Diego Maradona, was considered permissible. But she was convicted, and she stopped applying. And it certainly does not apply to other stars players. Still so systematic, as with Neymar in France.
How to hunt other stars?
On Lionel Messi in the current season in Spain fouls once every 42 minutes, last season – every 37 minutes. In the tactical and defensive championship of Italy on Christiano Ronaldo Misdemeanor once every 50 minutes. On Neymare in France, folic acid twice as often, and this is still good. Last season, due to injuries, he spent just a little more than half the time to play in League 1: 1788 minutes on the pitch. During this time, he violated the rules 104 times. Foul every 17 minutes – with a wide margin the highest rate in Europe.
Given these statistics, speaking of the fact that this is a common European tactic of excluding players is nonsense. In 2017, Juventus went through Barcelona, ​​closing Messi and Neymar, never missed 180 minutes. The screenplay with Neymar in a cage of players in black and white form gives a comprehensive description of both matches.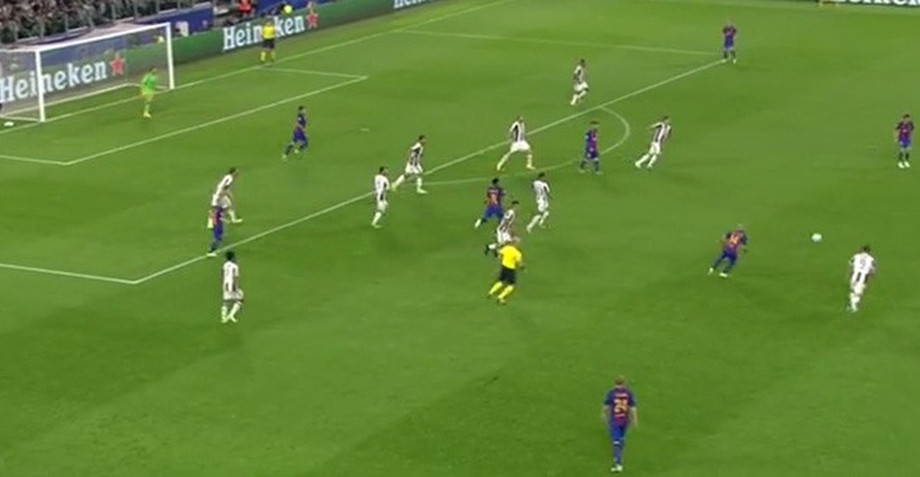 Here's the tactics. Or somebody thinks that Giorgio chiellini worse can break opponents from Moataz Zememi? "Strasbourg" – not a tactic, complexes of provincial players who have nothing against the technical rival.
Regardless of how you feel about Neymar's father, Neymar's association and the simulations of Neymar, protecting technical players from injury is a reality of modern football, which should be followed by UEFA. "Our priority is to protect players from injury," explained UEFA's senior footballer. Pierluigi Collins three years ago. When an old school school from the basement of British football starts hunting for the Manchester City players in the FA Cup, Josep Guardiola it breaks down and requires it to protect players because "the tactics of a permanent foul lead to injury." But for Guardiola, such episodes are rare, and it is usual to play against Neymar in France.
Obviously, this is a feature of the French championship. In Spain, it is not common to catch Messi, although this will surely be an effective technique. Judging by the way the players of the other French teams comment on the Brazilian injuries, this is a local tradition. Of course, the national characteristics of the league should be respected. But then you must admit that it is time Neymar to move to a country where he can actually play football. Because besides hairstyle, whims, heslats and simulations, Neymar is a football game, and sometimes even the best football. Like 6: 1 in Camp Nou against PSG. Or, as in this match with Strasbourg.
Watch another video: the same episode with a triple foot, but is shown to the end. The arbitrator did not punish Zememi, but Neymar himself did it. The only possible way, after a few seconds, as soon as the penalty is played. Look at this trick – the rival of the confusion even forgot to foul.
This is football, this is Neymar, and we will not see this in the Champions League playoff. And I would like to. Football is followed by people like Neymar, not Earth. If you constantly break the first, the second one simply will not be needed.
More materials of the author – in his telegram channel "Diego Simeonovic."
Source link