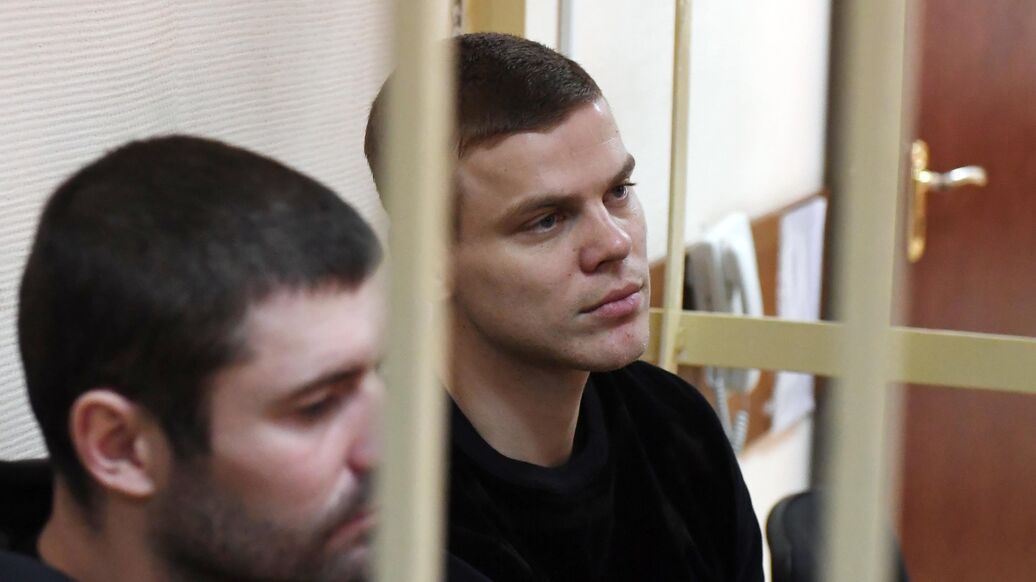 MOSCOW, April 17 – RIA Novosti, Vladimir Morozov. The Moscow City Court rejected an appeal to resume the arrest of football players Pavel Mamaev, Alexander Kokorin, his brothers Kiril Kokorin and Alexander Protasovki, the RIA Novosti correspondent from the courtroom said.
The defendants in the case were not brought before the court to review the complaints – all four spoke with a video link from SIZO.
"The court decided that the decision to continue the preventive measure should remain unchanged," the judge announced the verdict.
"From the testimony of all witnesses, it is clear that the actions that are being incriminated are not significant and definite, but have arisen as a result of insults. In the first case, there was dirt and the second one was indecent. Yesterday we watched the video: there are no hooligan actions in coffee Kofemania "It does not exist at all. The boys just sat there, even can not be called drunk. "The court has come a very formal approach to the decision," Andrei Kokorin's lawyer Andrej Romashov said.
The contract with Mamayev expires on December 31, and if it fails, a great punishment is expected, this is a kind of bet that will not let him escape, I think this is an artificially created charge. All arguments are based on assumptions and personal assessment, "- said in return defender Pavel Mamaev, Igor Bushmanov.
The Moscow Prison Court extended the term for Kokorin and Mamayev detention by September 25th. To date, athletes and their two friends have spent almost half a year in SIZO. The defense once again asked that she be freed from the detention center on a written obligation not to leave the house or house arrest. Currently, the Moscow Court Presnensky is considering the case of merits. A total of 45 witnesses will be questioned.
At the beginning of October last year Zenith's attacker Alexander Kokorin, the midfielder Pavel Mamaev, the younger brother of Kokirin Kiril and Alexander Protasovtsi who play in the amateur league, became participants in two conflicts in the center of the capital.
According to the investigation, the friendship company, first in the street, beat the driver of one of the leading Canal 1, Vitaly Solovchuk, and then, in a cafeteria, head of department of the Ministry of Industry and Commerce, Denis Pack. The general director of NAMI (the president of the presidential cars Arus) Sergei Gaisin, who tried to convince young people, also got a blow to the face of one of them.