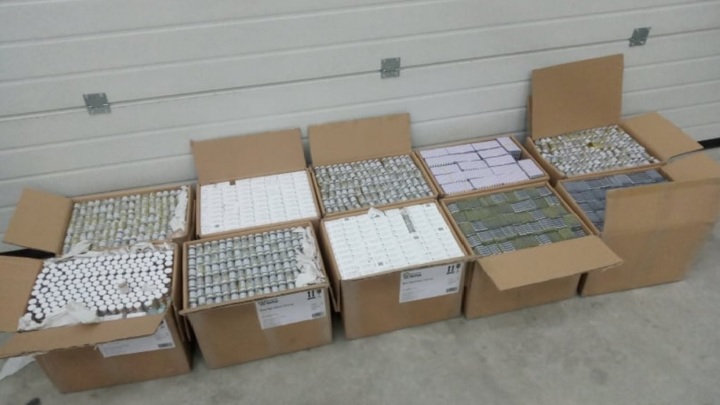 On Saturday, December 5, customs and special services seized a series of anabolic steroids, which they tried to export from Moldova to Russia, according to a Customs Service statement.
The Ministry notes that the shipment of illegal cargo was in a car with diplomatic license plates assigned to the Embassy of the Republic of Moldova in the Russian Federation.
Boxes of anabolic steroids found in the cargo area of ​​the minibus were found at the customs point in Palanka.
The country's Ministry of Foreign Affairs has already confirmed this information and expressed readiness for comprehensive cooperation with the competent authorities.
Source link