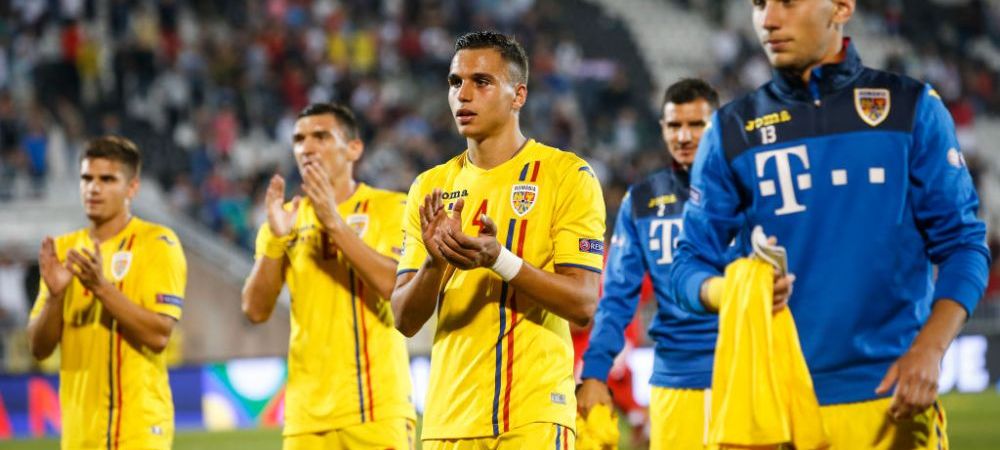 Romania – Lithuania is today at 20:45, DIRECTLY in ProTV
Hosts from Romania: Tatarusanu – Benzar, Moti, Sapunaru, Bancu – Stanciu, Anton – Maxim, Keseru, Chipciu – Puscas
Cosmin Contra sends an offensive team with two strikers, Puscas and Keseru. It can be 4-2-3-1, but it's more like 4-4-2.
INFO:
• The match will be resolved by the Italian brigade under the leadership of Marco Guida (37).
• 12 direct matches so far – 11 wins for Romania, one defeat
• Last match: Lithuania – Romania 1-2 in the UEFA League of Nations
• The match is played without spectators, as a result of problems caused by Romanian fans in the match against Serbia – xenophobic tortes, firecrackers and scandals
---
UPDATED 15:30 One of the first 11 dilemmas remains associated with the main helper. Stanciu is uncertain, but he can be used tonight!
The Contry team at the moment, according to the sources www.sport.ro: Tatarusanu – Benzar, Moti, Sapunaru, Bancu – Stanciu, Anton – Maxim, Chipciu – Keseru, Puscas
UPDATE 13:05 Sources www.sport.ro announces that the winner decided to introduce new changes to the starting team!
In this way, Benzar could take off instead of Manei, and Moti instead of Nedelcearu!
Nicusor Stanciu is uncertain, and Contra is more and more serious about taking George & Puscasa from Keseru from the first minute!
UP TO 13:00 Players went for a walk to Mogosoaia Park by 2 degrees Celsius in the morning. Because of the cold it was only 15 minutes. At the moment the game will be 0 degrees!
UPDATE According to information obtained through www.sport.ro, Cosmin Contra changed this morning regarding the attacker with whom he will play tonight in Ploiesti. He wants to appoint Claudiu Keseru!
Another option is that the selector uses a system of two attacks, and Keseru and Puscas are sent to the field. This would mean that Ciprian Deac would jump out of this program.
---
Probable team from Romania: Tataruanu – Manea, Sapunaru, Nedelcearu, Bancu – Anton, Baluta – Chipciu, Maxim, Deac – Tucudean
* Keser has a chance for the title after impressing on his last workout

Stanciu suffers from lumbar pain and is uncertain. Protected for a match with Montenegro