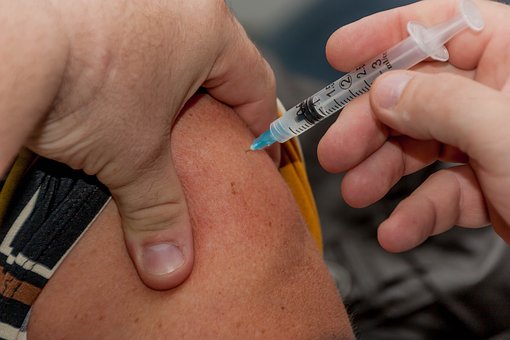 "We can not say that now we are facing a more difficult season than in the past years, the difference is the high number of cases this year. Specialists say this situation will be held in February, with the circulation of the virus more intense in some areas," added Sorina Pinta.

"The flu that we have every year, I do not think we should panic. Fortunately, this flu is due to a virus that has mild and moderate forms of manifestation." Vaccination also remains the next solution, "said the minister of health.

"At that time, children should avoid people, and the weekly holiday that we think will solve – to a large extent – this problem. As soon as possible the cessation of courses, this measure will be taken if there is 20% absence from school work or class, "the minister said.


As protective measures … "water and soap are sacred, wear protective masks, but not under the nose because you carry it for nothing. Do not take your children to shopping centers on the next holiday," explained Adrian Streinus Cercel, at the same press conference, conference.

Sorina Pintea has recently explained what conditions must be met in order to declare an epidemic: "If within a week the number of diagnosed cases exceeds the estimated number of cases, then we can talk about an epidemic week. If we have an epidemic week for three weeks in a row, then we can announce the epidemic," explained Sorina Pinta. In areas where the flu virus fluctuates is more intense, school closure can also be achieved. "

"It's a serious situation that can become extremely serious." The situation at this moment is serious. "We do not expect a drop in the virus's circulation in February," said Minister of Health Antena 3.
The National Center for Control and Control of Infectious Diseases announced yesterday that the number of deaths caused by the flu has reached 54, after seven deaths were reported during the day. Recently, the flu killed a young woman from Cluj, just hours after admission. The case shocked the doctors.
The health minister also said that the real number of flu cases could be greater. In Bucharest, only 17 out of 49 hospitals reported cases of influenza. The same happened in the county where there were 4 deaths due to influenza, undeclared.
"I said that we would decide whether to declare a flu epidemic or not, I have this information, I can not say if we have an epidemic or not. In the county where there were 4 deaths, 0 cases or one case were reported.Or, in Bucharest , out of 49 hospitals, only 17 have been reported to the PCT, as a minister, I can not make decisions on abbreviated cases, there are hospitals that do not report cases of influenza, I will ask for explanations, I received data tonight and faced them. I will take action in these cases. I do not think it's normal what in such cases, when Europe is on the verge of epidemics, let's do what we report or do not report, "said Sorina Pintaia yesterday, but in Digi 24.
Sorina Pinta added that this is a flu virus that circulates every year, whose effort is present in all vaccines on the market in Romania.
Signs of influenza are high fever, muscle pain, deep fatigue and said that antibiotics should not be taken, but it is not good to defeat antiviruses because it can develop resistance to the disease.
PHOTOS – Pixabay.com
---
READ: Alex Velea and Antonia sacrifice their money for money. "We can never sit 7-8 days. We have concerts and contracts"
---