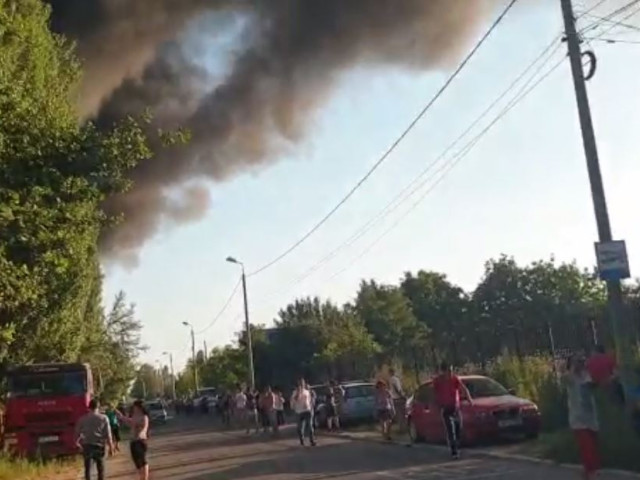 200 people have been evacuated to Buzau after a fire broke out this afternoon, in a storehouse of flammable waste from a commercial company, Agerpress reports. The evacuation measure was taken by ISU Buzau "for security reasons".
The evacuees are tenants from two blocks near the fire. The Bouzouins were notified by the RO-Alert system that a fire in a storehouse of flammable substances with high levels of smoke had broken out in the northern area of ​​the city.
Citizens are advised to avoid or bypass exposed areas, close house windows, and access DSU and IGSU media and channels for more information and updates on the situation.
Authorities have blocked access to the area because of the heavy smoke that is likely to spread through the city.
The area around the company was isolated by firefighters who evacuated several oxyacetylene cylinders stored at the perimeter of the fire. At the same time, gas and electricity were stopped in the area of ​​Transylvania Street, parked cars were evacuated nearby.
According to an ISU spokesman Buzau, Vasile Prahoveanu transferred several teams of special vehicles on the spot, extinguishing them with water and foam.
ISU Buzau informed that the extinguishing machines were supplemented with three special extinguishing machines from the ISO Prahova, one from the ISO Ialomica and the ISO Vrancea, as well as two from the ISO Brsila and the ISU Bucharest-Ilfov in total. operating 20 special vehicles. The fire manifested itself in an area of ​​about 3,000 square meters and measures were needed to supplement the forces given the large amount of combustible material and the intensity of the combustion.
Web Editor: Mihana Lazar
Source link