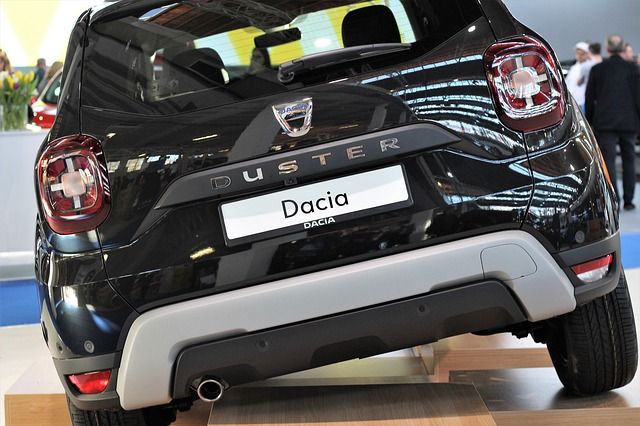 Dacia built a network of loyal customers for its low-budget vehicles, often Spartan, one of Renault's fastest growing brands, but now the Romanian brand could become a brake on the French carmaker.
This is the conclusion of Bloomberg's analysis, which explains that Dacia faces difficulties stemming from the costs of meeting EU pollution standards from its strengths.
The Dacia Line 2018 needs to be more prepared than other brands to meet EU emissions targets in 2021, according to Evercars ISI estimates.
Revising its Models to Fulfill Regulations »can disproportionately affect profitability ", although Renault as a whole is better positioned than some rivals to meet the requirements, analyst Philippe Huohis, of Effeferis in London, writes Agerpress.
The new standards are among the various challenges facing Renault, which has struggled to maintain its alliance with Nissan and is affected by the collapse of the European car market. Last month, Renault lowered its revenue estimates this year.
Starting in 2020, cars must meet new carbon dioxide (CO2) restrictions, or be fined. In the effeferis scenario, which estimates the continued decline in car sales, the penalties Renault could face if it fails to meet standards could amount to € 450m, or 17% of expected profit in 2020.
The fines will take into account the emissions of all cars produced by the French company. On average, due to cleaner technologies, Renault cars emit less CO2 than Dacia models.
Dacia could introduce a hybrid emission-reduction terrain, sources said, who wished to remain anonymous.
"It's hard to imagine that Dacia will stay on the brink of electrifying cars"said Olivier Murget, chief sales officer at Renault.
For Renault, Dacia is a success story. Its cheapest model has a starting price of 8,000 euros in Western Europe, less than the bids of rivals Fiat Chrysler Automobiles NV and PSA Group SA.
Renault does not release profitability data by brand or model, but some analysts estimate that Duster generates a profit margin of over 10%, surpassing premium carmakers such as Mercedes-Benz from Daimler AG or BMW AG. Last year Dacia's sales rose 7%, while the Renault brand cars dropped 5%. Dacia's sales represent about one fifth of Renault's total.
Carlos Tavares, the current head of the PSA car group and number 2 in Renault, once named Dacia. "source of funds ".
"Dacia has proven that you can make money if you are economical. Low Cost Business Model Requires Specific Skills », appreciated Jeananne-Louis Sempe, an analyst at SA Investment Securities in Paris.
However, expensive investments in electric or hybrid vehicle technologies to improve emissions performance in Dacia may affect its profit margin. Arndt Ellinghorst, an analyst at Evercore ISI in London, estimates that meeting the emission targets in the next two years will cost Dacia approximately 671m euros, or 1,269 euros per unit.
A Renault spokesman declined to comment on the impact of future regulations.
Renault is already offering electric vehicles, including the Zoe, for a starting price of around 23,000 euros, and plans to sell a hybrid version of the Renault Clio in 2020, a possible test for an electrified model of Dhaka.
Dacia was acquired by Renault in 1999. Re-launched in 2004 with the Logan model, Dacia has become a notorious player in the European car market.