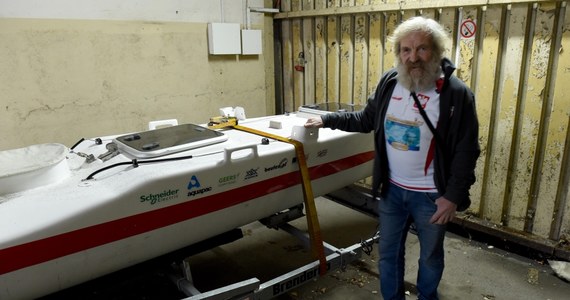 "Today I am still a traveler, not a politician and let it stay like that" – wrote on Facebook, Aleksander Doba, who resigned from the councilor's mandate in the Zachodniopomorskie regional council. The traveler competed in the regional council of KWW, Independent Party Local Government. He received 9217 votes.
72-year-old Doba was supposed to be the oldest councilor in the Zachodniopomorskie regional council. In the post on Facebook, he explained the reasons for his resignation; as he stressed, as a traveler it is difficult for him to comply with the "rigid rules of the regional council's work."
As you know, I decided to give up the mandate of the councilor of the Zachodniopomorskie Voivodship – we read in the traveler's entry. It was not an easy decision, because I am aware of the trust that voters gave me. The number of votes I received was a surprise and distinction for me. Thank you so much! Through respect for you, I wanted to explain my decision, which I made, guided by responsibility for the affairs of our region – wrote Doba.
I was a candidate, because the values ​​of the movement I represented were and still are extremely important to me. However, in the first place I am a traveler whose calendar is difficult to obey the rigid rules of the regional council's work. The fact that I am currently traveling is a proof, so I could not even appear in person at the inaugural session. I am afraid that there will be more of such situations, so I would not be able to fulfill my duties, and as you know, if I undertake something, I devote myself to it 100%. – explained Doba.
Today I am still a traveler, not a politician, and let it stay. That is why I am giving up the mandate and I am asking you not to blame me. I am sure that my successor will represent us very well in the regional council. And I am and will continue to be the ambassador of the Police and West Pomeranian Voivodship in the world – the traveler summarized.
The mandate of Dobie passes to the current councilwoman Maria Ilnicka-Mądry.
Aleksander Doba tripled the Atlantic Ocean three times by himself, also circumnavigated the Baltic Sea and Lake Baikal. He won the title of "Traveler of the Year 2015 National Geographic".
In the last local elections to the Zachodniopomorskie regional council, the Citizens' Coalition won 13 seats, Law and Justice – 11, Niezartyjni – 3, PSL – 2, and SLD 1 seat.
(M)
RMF 24