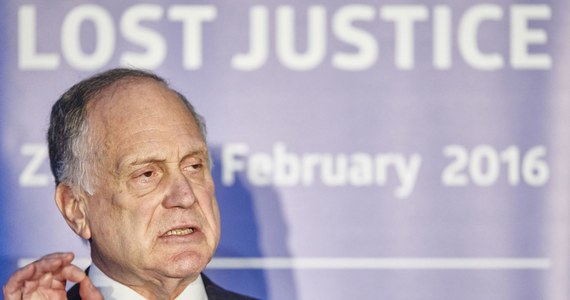 The World Jewish Congress (WJC) in a press release Monday criticized Prime Minister Mathews Moravicki's statement in which he said the payment of compensation from Poland related to World War II would be "a posthumous victory for Hitler."
Ronald S. Lauder
/Michael Buchholzer /AFP
"This reluctance to recognize that Holocaust victims and their offspring have the right to minimal material justice is unhappy," WJC chief Ronald S. said. Lauder, quoted in a statement posted on the organization's website.
Loder decided that Prime Minister Moravicki's remark, if quoted correctly, was "condemned" and also "extremely disturbing".
The WJC chief recalled that Poland was a victim of German occupation and noted that in this situation, the lack of understanding of the tragedy of its Jewish citizens, which Germany decided to destroy, was particularly worrying.
"I hope Prime Minister Moraveczek is wrongly quoted and he can explain it, otherwise he can be sentenced and fired by his words, as a long-standing friend of Poland and the Poles, I call Prime Minister Moravecek to refuse or withdraw this remark which is extremely offensive and completely incomprehensible, "said Lauder.
On Friday, during the PiS convention in Łódź, the prime minister said the government did not agree to pay Poland's compensation to anyone in connection with World War II. He recalled the German atrocities in Łódź during the Second World War and the property.
"That's why today, if someone says that Poland should pay any damage to anyone, we say: we have no consent to this," Moravetsky said. "We do not have our consent and we will not be in. It will not be so long as law and justice will rule," he added.
He pointed out that "if it ever happens, that the executioner and the victim will be repelled, it will be against all the rules of international law, but it will also be Hitler's posthumous victory." "And that's why we will never allow that," said the head of government.