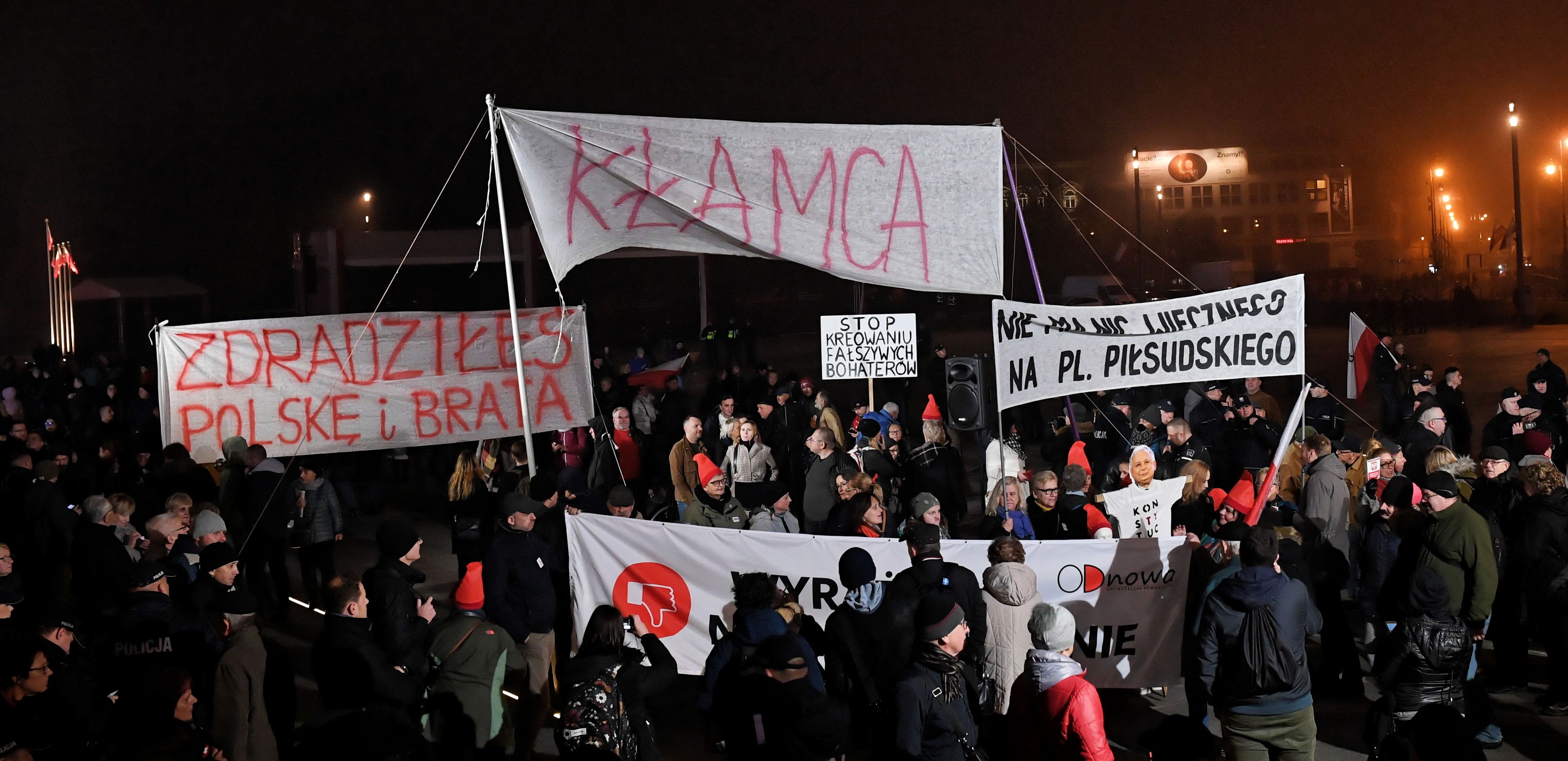 I just came back from the ceremony of unveiling the monument of late President Lech Kaczyński. A beautiful, moving ceremony. Great strength of a historic event, dignified, simplicity of form, in no way exaggerated. The Polish nation has shown that it knows how to worship its heroes, that it remembers its president.
Coming to this ceremony, I took a look at the information of the portal wPolityce.pl. And there the reports of the former prime minister's speech, for which the teaching of history and Polish language was eliminated, the national estate was sold for nothing and the sovereignty was given to the Germans, and the invaders were urged to worship the Bolshevik invaders, even the first monument was erected in Ossów, which now calls party assets:
Why would not you defeat modern Bolsheviks?
I thought that a breath of success in big cities was enough to bring the harvests to life, gutting the ducks, shaking the locusts and defeating the Bolsheviks. In a word, contempt and lack of even the appearance of a normal political debate would come back.
And then, when I was standing on Józef Piłsudski's square, I started to hear the insane cries and possessed cries that appeared during the ceremony of unveiling the monument. It does not matter if it was just a prayer or a late one. President, did the hymn be sung – fat howls. There were too few of them that would make a difference in the mass of participants, so they used powerful amplification devices. But it turned out to be insufficient. Possession weakened, finally fell silent, discouraged with zero effect.
However, it must be said openly: this is Bolshevism. Typical for the Soviet and post-Soviet world, lack of respect for prayer, concentration, solemn moment. Hatred of the national community and polemicists, similar to the one presented by Soviet lieutenants with knives in their teeth, dazed by stimulants, invading the houses of people defined by themselves as "enemies of the people" in the name of revolutionary goals.
No respect for compatriots, their feelings, an important day for them, the memory of the tragically fallen president of the REPUBLIC OF POLAND.
And this is just a clipping, these savage shows have been going on since 2015, they are praised by the largest media.
It is fitting to agree with Tusk: this modern Bolshevism must be overcome. They have lost today, their contempt industry has been lost. A statue of President Lech Kaczyński stands in Warsaw, standing in a worthy place, unveiled on the eve of Independence Day.
It's a great day.