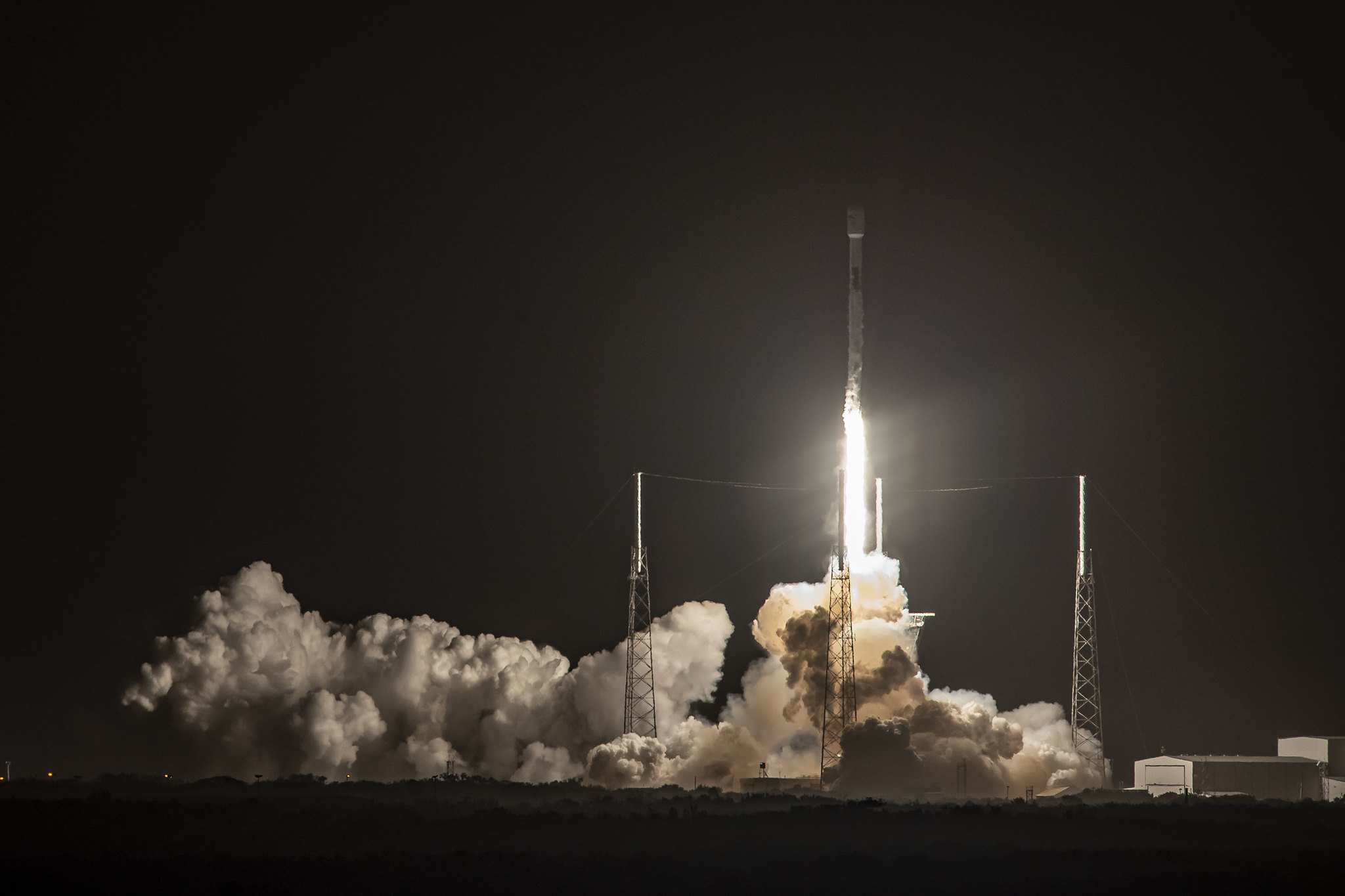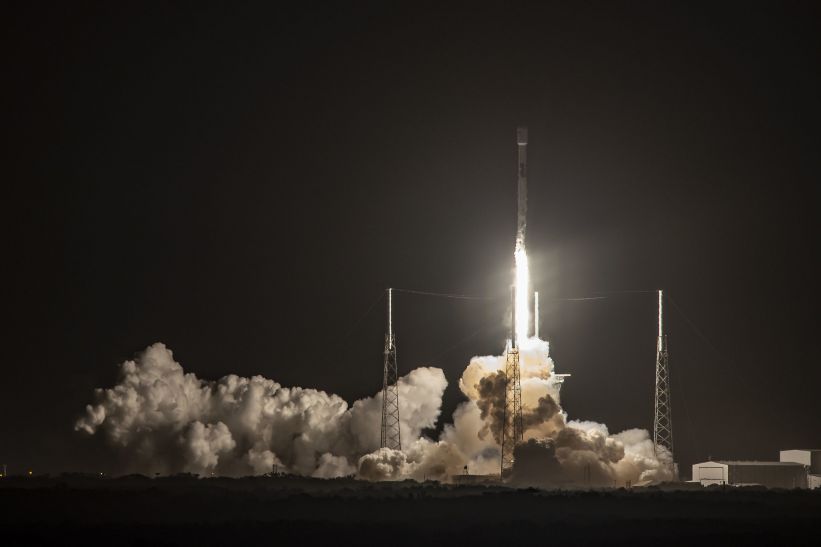 Falcon 9 Rocket During Launch (Source: SpaceX)
On Monday, November 11, at 15:56 PM (14:56 UTC), the Falcon 9 rocket with the Starling-1 mission will launch from the SLC-40 launch platform at Cape Canaveral, Florida. After takeoff, the first phase of the rocket is scheduled to land on the Of Course I Love You (OCISLY) platform in the Atlantic Ocean.
During the upcoming mission, another 60 Starling satellites will hit low Earth orbit (LEO). It is a constellation built by SpaceX, which will eventually have tens of thousands of satellites. Its goal will be to provide Internet access services across the country. So far, the company has launched sixty test satellites in May this year.
The Starlink-1 mission will use the first phase of a rocket that previously participated in three missions – Iridium-7 in July 2018, SAOKOM-1A in October 2018 and Nusantara Satu in February 2019. This will be the first booster to be used for four missions. A few minutes after the start, recovery is planned. The rocket should land on the OHISLI platform in the Atlantic Ocean.
This time we will also use previously used aerodynamic load shields that protect satellites during flight through the Earth's atmosphere during takeoff. They will originate from the Falcon Heavy mission – Arabat-6A – which took place in April this year. Upon launch, SpaceX wants to reinstall both halves of the lid. GO Ms ships will be used for this task. Wood (formerly Mr Steven) and CSO Mrs. Chief. The former has been used many times while trying to catch lids, while the latter is new and this will be his first mission. Four boats are installed on the deck of the boats, including a stretched grid that slides into space to land on parachutes after being separated from the rocket.
The static test of the rocket, during which the engines in the first phase were tested for a few seconds, was carried out on November 5 on the SLC-40 launch platform. After that, the data gathered began and the rocket returned to the hangar, where it was attached to the cargo, to be launched into orbit.
At present, weather forecasts give an 80% chance to start at some point.
sources: SpaceX (1). (2), The Space Fleet, On Kraus