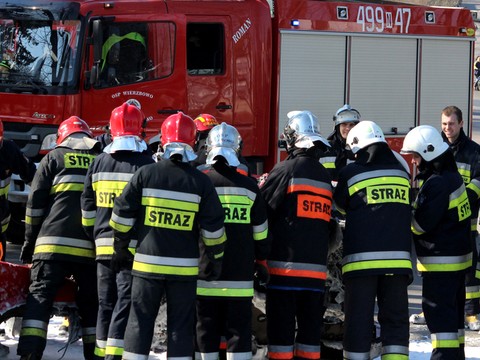 The action took place at an altitude of over 1,300 meters and at a noticeable temperature of -15 degrees Celsius. – About 17 we received information from Czech colleagues that the area near the Łabski Summit is burning on their side along the red footpath running on the border of our countries. We set off with support for their actions, the fire did not penetrate the Polish side of the Karkonosze National Park – said the spokesman of the Jelenia Góra fire brigade, younger Cpt. Krzysztof Zakrzewski.
He added that about eight hectares of mountain pine and dry grass cover burned down and undoubted damage is "natural losses resulting from the burning of the natural environment". – Nobody suffered, there was no danger for any buildings or vehicles. Dusting the fire and digging up the area will take many hours. However, the situation is already under control – the fireman said.
Nine Polish guard units and 13 Czech armies participated in the operation.
Do you want to keep up to date with the most important information of the day? Like onet News on Facebook!
(PMD)
Source link