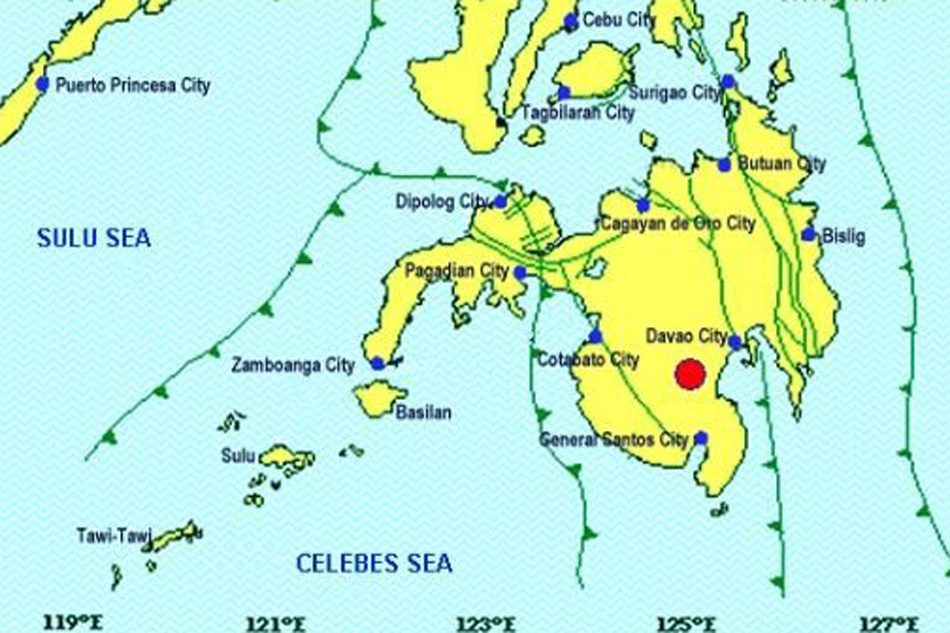 MANILA – A magnitude 5 aftershock hit Cotabato on Saturday morning, state seismology agency Phivolcs said.
The shock happened at 6:52 a.m. southeast of Tulunan municipality.
It had a depth of 12 kilometers and was tectonic in origin.
Phivolcs said the movement was an aftershock of the magnitude 6.3 earthquake that hit Cotabato last Wednesday, October 16th.
The powerful quake that was felt almost throughout Mindanao Island claimed the lives of at least 5 people and damaged several homes and buildings.
Intensity IV was felt in Kidapawan City; Intensity III in Tupi, Koronadal City and Tampakan, South Cotabato; and Intensity II in General Santos City.
Meanwhile, instrumental intensities were reported in the following areas:
Intensity IV:
Malungon, Sarangani
Coronadal City, South Cotabato
Intensity III:
Kidapawan City
General Santos City
Alabel, Sarangani
Tupi, South Cotabato
Davao City
Intensity I:
Kiamba, Sarangani
Phivolcs said no damage is expected from this aftershock.
On Friday, Phivolcs Associate Scientist Dr. Teresito Bacolcol said they had recorded about 400 aftershocks since Wednesday's quake. The strongest one was magnitude 5.5.
Bacolcol allayed fears on the perceived frequency of tremors, adding that Phivolcs records some 20 earthquakes daily.
Source link