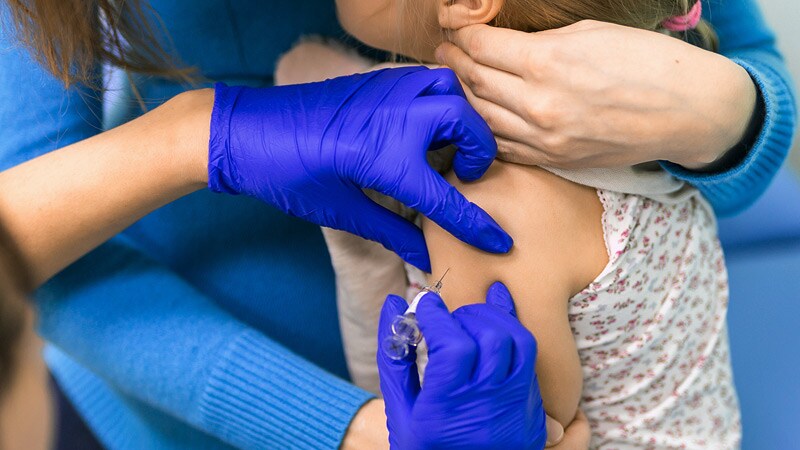 Two reports released today by the Centers for Disease Control and Prevention (CDC) show that nationally, vaccination rates are close to 95% target coverage for the United States, but locally and in some subgroups, there is work to be done.
Kindergarten entry vaccine assessments during the most recent school year (2018-2019) show a 94.7% coverage rate for two doses of measles, mumps, and rubella (MMR) vaccine; 94.9% for the diphtheria, tetanus, and acellular pertussis (DTaP) vaccine; and 94.8% for the varicella vaccine, according to one of the reports.
Ranee Seither, MPH, with the CDC's Immunization Services Division, and colleagues published their findings on October 17 in Morbidity and Mortality Weekly Report.
Coauthor Carla L. Black, PhD, also from the CDC, told Medscape Medical News, "We look at state coverage here. However, there are variations by state and within states. That's the more concerning thing."
She said that although national rates are high, they cannot guarantee herd immunity.
"At local levels coverage is lower and that's when outbreaks occur," she said. "Unvaccinated children cluster together and that's when you lose herd immunity."
The article highlights recent breakthroughs in New York City as an example. As reported by Medscape Medical News, that outbreak – the largest in the United States since 1992 – was announced on September 3.
Meanwhile, the exemption rate among kindergarteners rose slightly to 2.5%.
That's slightly concerning because the rate is up for the second year, Black said. "The positive flip side of that is that it's still a low percentage of overall children," she said.
In 25 states, the number of nonexempt undervaccinated kindergarteners was higher (2.8%) than the number of those who were exempt.
"These are children who could be vaccinated – essentially the low-hanging fruit," Black noted.
"Nearly all states could achieve the recommended ≥ 95% MMR coverage if all nonxempt kindergartners were vaccinated in accordance with local and state vaccination policies," the authors write.
Coverage High at 24 Months
A second report on vaccines given by age 24 months shows that for children born in 2015 and 2016 coverage was high and remained stable for most vaccines. That study used National Immunization Survey data.
"We've seen several increases and no decreases, so that's good news," lead author Holly A. Hill, MD, PhD, with CDC's Immunization Services Division, told Medscape Medical News.
The Advisory Committee on Immunization Practices recommends vaccinations against 14 diseases before children are 2 years old.
Coverage varies when accounting for several socioeconomic factors, particularly insurance status, according to Hill and colleagues. Only 1.3% of children born in 2015 and 2016 received no vaccines.
Hill said, "We've had high coverage for most vaccines over the last 10 years, so we're doing well overall. There are some vaccines, such as influenza, where we could definitely be doing better."
She added that at CDC they cannot look far below the state level but show local levels of risk pockets.
Children at higher risk for being unvaccinated were those who were uninsured, insured by Medicaid or another nonprivate payer, lived in poverty, or resided in rural areas.
The authors explain that uninsured children can get vaccinated for free through the Vaccines for Children program, but word may not get to the families who need it most and they suggest changing the way the program is promoted.
"I think physicians know about it but they don't always communicate it as well as they could to their patients who could benefit. I don't know if it's well known to all parents," Hill said.
The rates in this report reflect small increases in coverage with hepatitis A and B and influenza vaccines.
This age group also showed variation by state, and in 20 states MMR coverage was less than 90%.
"The disparities are some of the things we're interested in looking more closely at where we can get rates up," Hill said.
The authors have disclosed no relevant financial relationships.
MMWR. Published online October 17, 2019. Report 1, Report 2
Follow Medscape on Facebook, Twitter, Instagram, and YouTube.