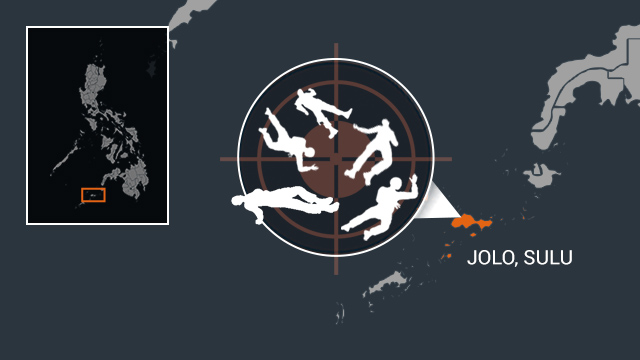 According to the military, Abu Sayyaf is now believed to have "less than 10" hostages

MANILA, Philippines – Philippine Forces (AFP) declared on Saturday, November 17, that 5 soldiers were killed and 23 others were wounded while soldiers tried to save hostages from the terrorist group Abu Sajdafa.
The soldiers sought hostages taken by the Abu Sayyaf group when the attackers attacked them on Jolo Island, Sulu, on Friday, November 16, told the journalists the army spokesman Lieutenant Colonel Gerry Besan.
"The effort is part of our mission to rescue the other hostages," said Besana.
Abu Sayyaf is a loose alliance made up of several hundred armed members, created in the 90s with money from the Osama bin Laden al-Qaeda network.
Friday's fight was one of the deadliest since Abu Sayyaf's faction joined the Maute group in capturing Marawi City in 2017, leading to a five-month battle that consumed over 1,100 human lives.
It is believed that Abu Sayyaf has "less than 10" hostages, said Besana.
The soldiers who survived the Friday's trap did not see any hostages during a 90-minute clash near Patikul, said Besana.
Abu Sayyaf began in 2016. Abduction of seamen in the waters between Indonesia, Malaysia and the Philippines.
Terrorists also raided and took hostages from resorts in the south of the Philippines and neighboring Malaysia.
Most of the hostages were bought for huge amounts of money, and a few were beheaded, including two Canadian tourists in 2016. A Dutch bird watcher kidnapped on a nearby island in 2012 is considered one of those still in the hands of Abu Sajdaf.
The Swiss Dutch colleague escaped in 2014 after he caught the hijacker machete and killed him. – Rappler.com
Source link