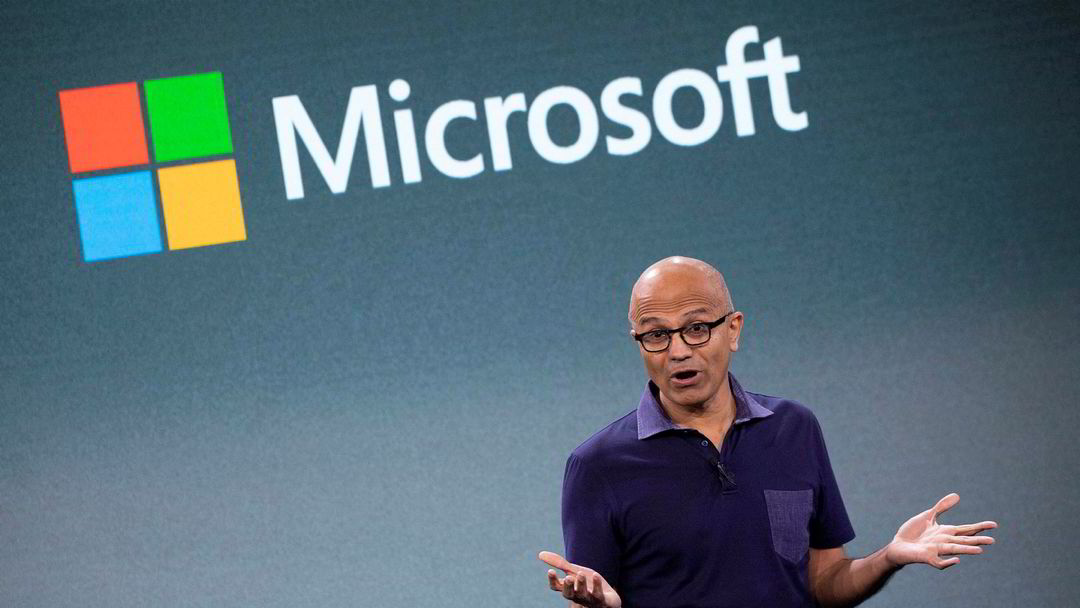 Along with Facebook, Amazon, Apple and Google, Microsoft has been among the big Wall Street winners on Wall Street so far this year. The so-called FAAMG shares have led to a sharp rise in the Nasdaq technology index since the initial corona shock in March, and companies have seen a sharp rise in stock prices.
Since the New Year, Microsoft shares have risen more than 35 percent. On Tuesday, the company will present the quarterly report for their first quarter in the financial year 2021. Microsoft has been operating with divergent financial years.
A recent quarterly report shows a turnover of $ 37.2 billion and adjusted earnings per share of $ 1.82. Operating profit ended at $ 15.9 billion, up 25% from the same quarter last year.
Thus, analysts' expectations were thoroughly exceeded – for the second quarter in a row. Wall Street also appears to be in favor of the quarterly report. Shares of Microsoft on Tuesday rose 1.51 percent in regular trading and continue to grow about half a percent after sales.
– The financial performance of all companies over the next decade will be defined by how quickly they adapt to the digital transformation. "We continue to be innovative across segments to help clients in all industries," said CEO Satya Nadella in a press release.
Cloud services continue to cost money
Microsoft divides its quarterly report into different segments where it delivers services and products.
In the "Productivity and Business Processes" category, the quarter ended with a turnover of $ 12.3 billion, an increase of 11 percent over the same quarter last year. This category includes LinkedIn and Office products.
Cloud services also continue to go very well under the crown. Azure, a direct competitor to Amazon Web Services, grew 48 percent from the same period last year. The segment as a whole withdrew $ 13 billion in the first quarter, which corresponds to 118 billion kroner at today's exchange rate.
Turnover of "More Personal Computers" ended at 11.8 billion dollars, which is six percent more than the same period last year. Among other things, Xbox-related content and services stand out as important contributors.
Beat the expectations
According to estimates obtained by Bloomberg, turnover of $ 35.7 billion was expected in advance, and operating profit of just over $ 14 billion.
Adjusted earnings per share (EPS) was expected to be $ 1.54.
– We expect a turnaround in terms of Wall Street expectations for earnings per share and turnover. We believe that various Microsoft products (Azure / Office suite / PC cloud service) will continue to benefit from the accelerated transition to digital due to the coron pandemic, according to Stifel analyst Brad Rebak, according to Marketwatch.
In the previous quarter, the last in fiscal 2020, Microsoft had a turnover of $ 38 billion, an increase of 13 percent over the same quarter last year. It was also far beyond analysts' expectations.(Terms)Copyright Dagens Nringsliv AC and / or our suppliers. We would like to share our cases using a link that leads directly to our pages. Copying or any other form of use of all or part of the content may only take place with the written permission or as permitted by law. For further terms, see here.
Source link