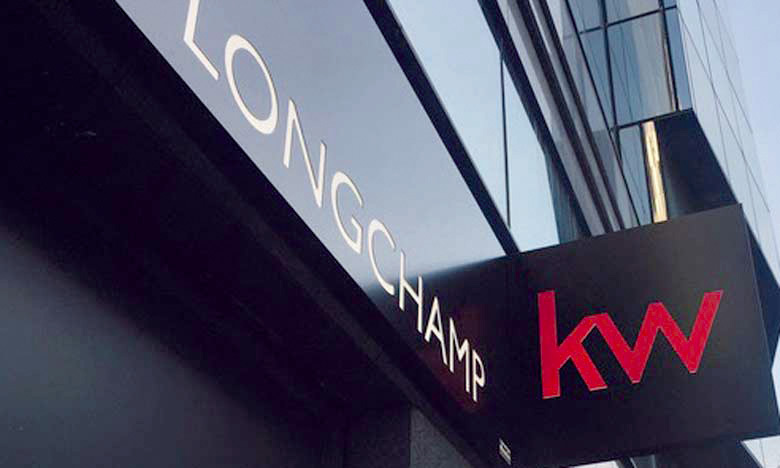 KW Morocco proposes a new approach to the real estate agent profession. This agency is also located in the residence as a professional, tertiary and industrialist. Its premises are home training centers, reception areas for clients.
The real estate sector is trying to recover. Influence that lasts for several years and affects the activity of developers, notaries and real estate agents. The latter suffer even more from this situation due to anarchy (informally, lack of regulation …). In addition, in recent years, several real estate agencies have closed down. To illustrate the current difficulties, the mortgage broker Bettax recently closed. In 2016, real estate agency Century21 lowered the curtains.
By contrast, Keller Williams, another world-class agency, has its headquarters in Morocco. "In fact, the installation of KW Morocco corresponds to a logical sequence. We started Makan Real Estate, a consulting and strategic development company for real estate projects in 2017, and we had success in the first few months. Later we realized that we need a competent, trained sales force that can provide high quality support and service. This time it made us become Franchisee Master Keller Williams in Morocco, "says Joseph Mansour, senior regional operator.
Goal: 1,000 agents across Morocco
The new operator is not just a real estate agency, but a multi-specialized market center. In other words, the agency intervenes in residential, professional, commercial as well as industrial. The Casablanca Market Center is spread over 400 m2 and has 3 separate spaces: Co A dedicated office space with agents with all the equipment and tools needed to carry out their missions; closed client reception offices and a training room. It has to be said that training real estate agents is KW Morocco's workforce, but also its workforce. "Through business activity training programs, personalized coaching sessions and Keller Williams coaching technology, our associates (our agents) will be able to provide customer experience that meets international standards," Mansour adds.
Currently, the team has 7 staff and the ambition is to reach 100 agents in Casablanca and 1,000 throughout Morocco. For this, KW Morocco intends to open several market centers in Casablanca, as well as Tangier, Rabat and Marrakech and also plans to become the first real estate agent network in Morocco. An ambition that remains difficult to achieve with thousands of unstructured and informal middlemen in the country. It is at this point that the operator intends to point out. According to Mr Mansour, "the profession of a professional real estate agent is not valued and its fees are perceived more as a heavy price than a profit-related price. Therefore, our goal is to change people's perception of real estate agents and to strengthen the role of coach and market regulator, too.
American experience
The establishment of KW Morocco shows that the real estate sector is becoming more professional and that the real estate market is still offering business opportunities. It is still necessary to follow the regulations of the profession. Recall that the draft law drafted by the AMAI (Moroccan Real Estate Association), in co-operation with the Ministry of Housing, is still in its initial phase, almost 5 years. Mohammed Lahlu, president of the AMAI, welcomes the establishment of Keller Williams Morocco with zeal. "We want KV Morocco to join our association, take advantage of the American experience on the one hand, and build a strike force to encourage the legislator to regulate the business," we hope.
Source link