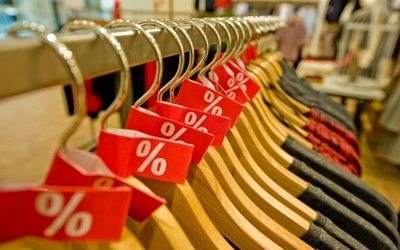 (Relaxnews) – "French days" are open. This period of online shopping runs from April 26 to May 1, as Black Friday, for buying products at reduced prices. An event where almost half of the French plan to participate.

According to the IFIAL study conducted for the Mondial Relay, 43% of French people intend to make one or more online purchases during the "French Days", while 14% bought it in 2018. Young people show particular interest in the event: 53% of those under 35 plan to make at least one purchase. Households with children should also be entertained, as 54% think they enjoy this operation.
With only one year of existence, the "French Days" marked the spirits of the French, as 57% heard about it. Consumers see the event as "practical" (33%), "affordable" (27%) and "pleasant" (25%) operation. The term benefit is also highlighted with 24%, such as innovation (23%).
Of the most popular types of products, there are three categories: clothing, footwear and accessories. Next comes computer science, cosmetics, cultural products and decorative items.
Although the traditional home delivery method remains preferred by one in two French, 44% opt for withdrawal of points or direct purchase at the store.
* A survey of a sample of 1006 people, a representative of the French population aged 18 and over through a self-administered online questionnaire on April 18 and 19, 2019
All rights of reproduction and representation are reserved.
© 2019 AFP-Relaxnews.