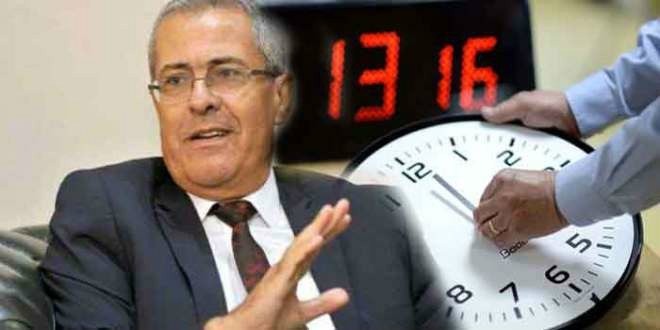 Keeping daylight saving time is at the heart of the debates in the Parliament. The Minister of Delegate for Public Administration and Reform Reform, Mohamed Benabdelkader, stressed on Tuesday in Rabat that the maintenance of summer time or its withdrawal depends on the results of its assessment throughout the winter period from November 2018 to April 2019.
Answering a key question about the causes and causes of the change in the Kingdom's legal time, when asked in the Council Chamber, Benabdelkader stressed that the decree on keeping summer time is "management text". which is not final, adding that it is aimed at achieving stability and not establishing a new time zone for the Kingdom.
He noted that the operation of evaluation of this system would be continued throughout the winter period in order to determine its adaptation to the specificity of the Moroccan society.
Benabdelkader also said that the decision to adopt summer time is based on the results of a "thorough and scientific" study by the Department of Reform of Administration and Civil Service, under the supervision of the head of government, adding that this study was developed by a Moroccan branch of an international research company, including Moroccan and international experts.
According to Benabdelkader, this study is based on the assessment of the results of five years of application of Decree No. 126-12-2 of April 18, 2012, Amending the Legal Time of the Kingdom in two stages.
The first step, carried out from March to October 2018, focused on the assessment of the time change system, by collecting the opinions of citizens and business entities on the impact of this change on the performance, competitiveness and balance of business entities 'activities and citizens' productivity and their various activities, he explained , adding that a comparative study of best practices and practices was conducted. improve monitoring of this system.
As for the second phase of the study, it will be carried out from November 2018. By April 2019, I will focus on the assessment of the approved scenario.
The survey showed that 68% of citizens and 63% of surveyed companies would oppose a change in legal time, Benabdelkader said, stating that the data is confirmed by the results of the same study, similar to similar international surveys that show that the negative effects of changing time are mainly related to the recurring change of time, not the change of the time zone.
"This remark was taken into account when choosing the optimal scenario for the Kingdom, by adopting one system throughout the year, waiting for the final choice between GMT and GMT + 1," he insisted.
In this context, the government announced its decision to maintain GMT + 1 throughout the year, pending completion of the second installment of the system's impact study, the results of which will be announced. in May 2019
S.L. (with MAP)