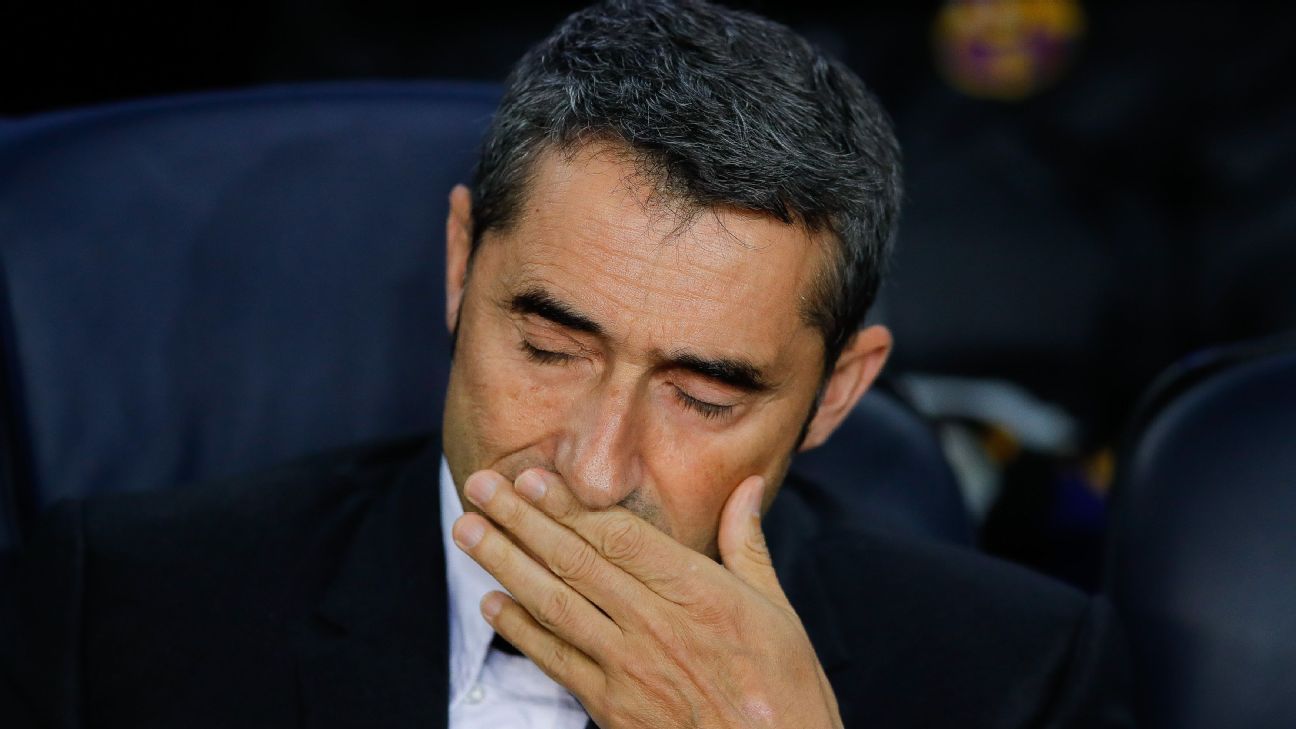 Ernesto Valverde still has the support of the Barcelona board but sources have told ESPN FC there is growing concern about how the team is playing.
Barca have endured their worst start to a league campaign in 25 years this season, failing to win any of their first three away games.
They lost 3-1 against Levante last Saturday and were held at home to Slavia Prague in the Champions League on Tuesday. Some supporters at Camp Nou jeered the players off at full time.
2 Related
Sources have told ESPN FC that Barca president Josep Maria Bartomeu is not ready to make rash decisions and still supports the manager but a continuation of bad results in the coming weeks could force a re-think.
There were calls for Valverde to be sacked at the end of last season following losses to Liverpool and Valencia in the Champions League and Copa del Rey. Bartomeu, who handed the coach a renewal contract until February 2021, backed him at the time and continues to do so for now.
However, after the games against Levante and Slavia, there is an acknowledgment that the performances have not been good enough. Barca still top La Liga and their Champions League group but their displays have been criticized even when they have won matches.
After the win in Prague last month, goalkeeper Marc-Andre ter Stegen said the team needed a meeting to discuss what was going wrong.
Sources have told ESPN FC that there was an atmosphere in the dressing room after Tuesday's draw against Slavia and that players are also worried about how they are playing.
– ESPN Champions League fantasy: Sign up now!
The sources added there are people at the club who feel the team is falling short on a tactical level, while some players believe the training sessions are not as intense as they should be.
Another concern running through the club is the amount of muscle injuries picked up this season.
Luis Suarez is out with a calf problem and Jordi Alba has suffered a relapse of a hamstring injury against Slavia. Lionel Messi and Ousmane Dembele are among the other players to have spent time on the sidelines this season.
Source link