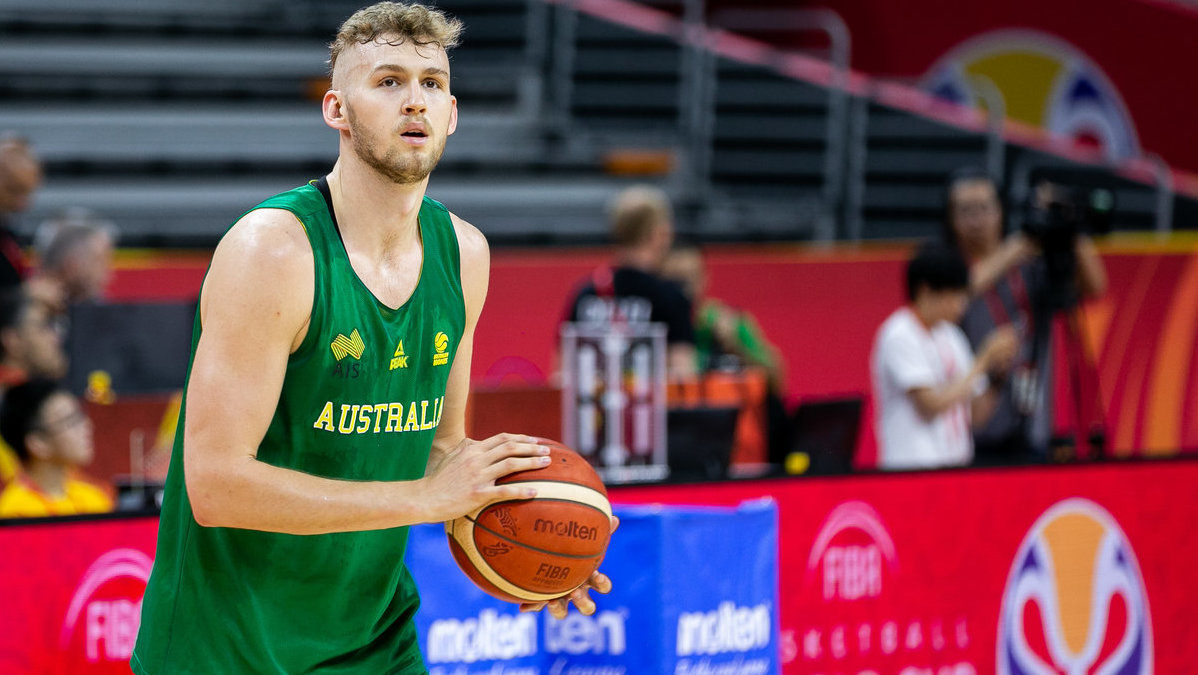 On Thursday, Calgary footballers and coaches from Kaunas embodied photo models and gave interviews. Like every season, Zalgiris participated in Media Day.
This kind of pre-season duty is common to many players who do not play professionally in their first season. Giragiris television presenter Dalia Belikeit managed to hunt for Zalgiris for several years, and during the # TimeOutŽalgiris show, she talked about some of the funniest interviews played by basketball players or what product they would like to show in advertising.
"I was once asked at a training camp before the NBA rookie rookie 'If I had to die, how would I die?'" Jock Landale laughed. "I've heard a lot of answers before."
It didn't take long for Captain Kaunas Calgyris to think of the funniest or weirdest interviews. An experienced basketball player immediately acknowledged that conversations with basketball legend Vidas Machilis are always excellent.
"It's probably an interview with Vidis Manjoulis. He said that his monologue, and then I must intervene, "P. Yankanas laughed.
Belikeit asked if Zalgiris residents attacked social networks immediately after the match and demanded photos of duels.
"Definitely not, I'm the one who immediately shuts off the whole Internet and wants to rest. Unless I played very well, sometimes I look for it, "said Lucas Lekavicius.
It turns out that not many Calgarians have experience in advertising. Even this offseason, Edgar Ulanov and Marius Grigonis could be seen in chip ads. Captain P. Jankanas said he had to travel in the nature and film a cow once, due to Vilkisic's pijenic ad.
"I had to run across the meadows with the cows in the fields. Whole day. We took pictures and we filmed, – laughs P. Jankanas. "Later I brought a cow home."
# TimeOutŽalgiris In the show, D. Belikeit pushed Chalgiris into a corner and told them to choose where they would prefer to shoot – in shampoo or lingerie ads. While many basketball players preferred shampoo advertising, Landey didn't hesitate at all.
"Certainly that underwear. I'm the only copy, "the player said.
At the end of the show, basketball players had to rate what was better than former players – Robert Chautok and Faranas Hassikevicius – in the commercials. Posters with banners for the two half-naked men particularly surprised Thomas Wokop.
"Oh man … The result was smooth, but Robert's tattoo weighed everything!" Laughed Wokup.