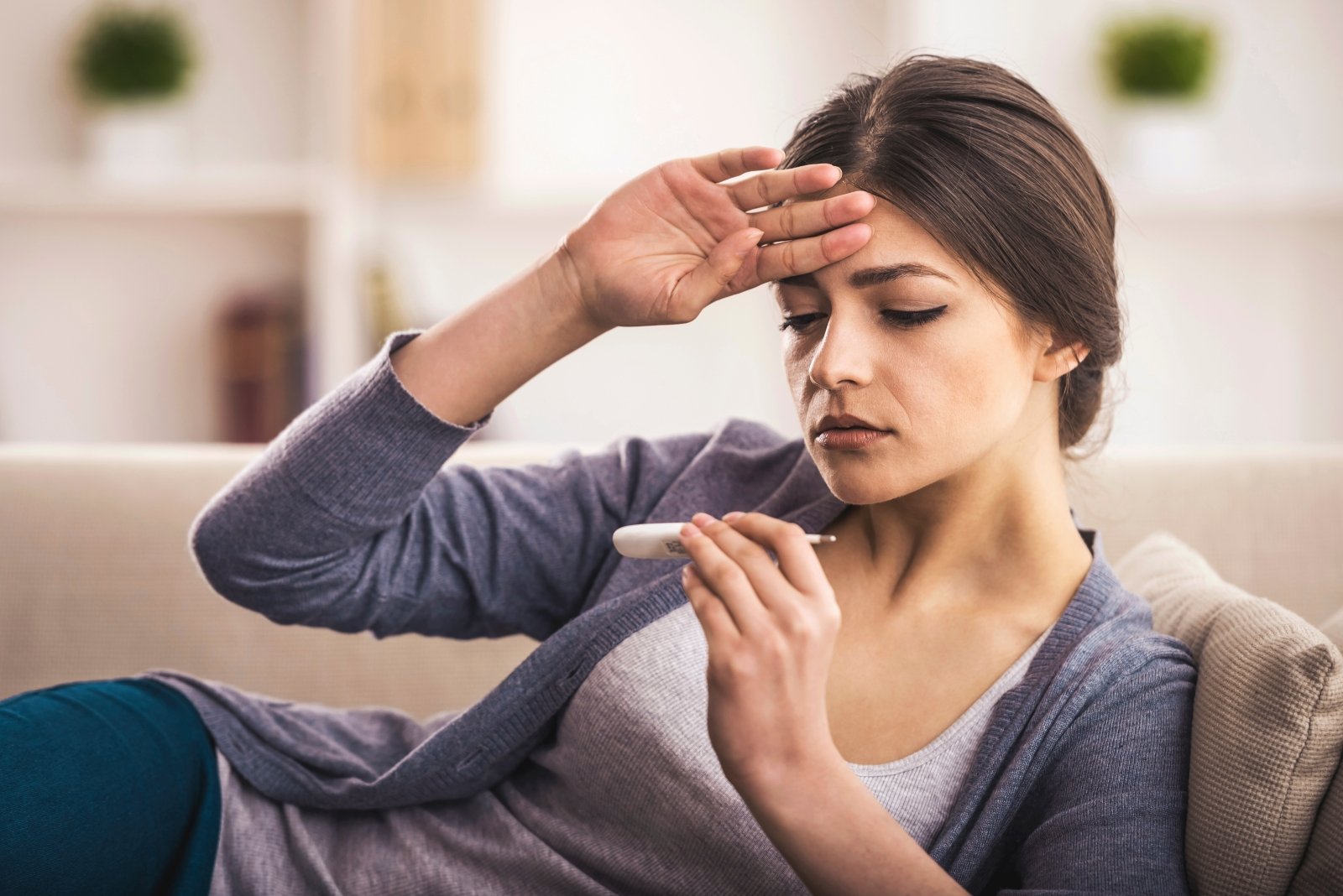 Although many have recently focused on the spread of the virus, the doctor urges to keep in mind that although we will soon meet during the winter, ticks remain extremely active and dangerous, so be careful – it is necessary, say the media.
Tick-borne encephalitis can even lead to death
As the climate changes and the cold season sees much less ice and snow, the tick activity season becomes longer. In Lithuania, ticks are most active from late March to November, and sometimes even until December.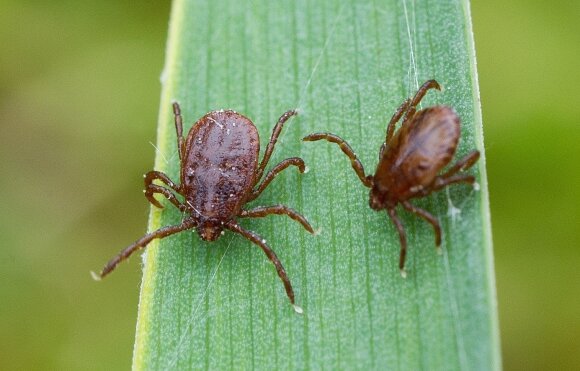 These cobwebs prefer moist and warmer places, which are commonly found in Lithuania in deciduous forests, swamps, tall grass, falls or even lawns grown in backyards, where more sunlight enters. Only 5-7 degrees of heat are enough for the ticks to survive, so they are dangerous most of the year.
Christina Lebedevait, a family doctor at the Endemic Medical Clinic of the Afidea Lietuva group of companies, says that a serious tick-borne disease – tick-borne encephalitis – damages the brain, their capsules or peripheral nerves, and can sometimes cause death. . There is no specific treatment for this disease, and lifelong sufferers may suffer from residual phenomena: sleep disturbances, inability to concentrate, problematic persistent headaches, hypersensitivity, and less frequently paralysis.
"The incubation period for tick-borne encephalitis lasts 2-28 days, on average 7-14 days, and the course of the disease itself is twofold. The first stage lasts about a week, you feel flu-like symptoms: fever, bones, muscles and headaches, fatigue, weakness. The second wave of the disease is characterized by lesions of the central nervous system, manifested by headache, nausea and / or vomiting, neck, muscle tension, sometimes fever, signs of intoxication. It occurs in about 20-30%. "infected," said the doctor.
Get vaccinated as soon as possible
The family doctor K. Swans assure that although many people are accustomed to protecting themselves from ticks with various repellents and clothing that covers the whole body, the best way to prevent tick-borne encephalitis is through vaccines. The reliability of the tick-borne encephalitis vaccine is 98-99% high, so there is no need to worry about this disease with a targeted vaccination plan.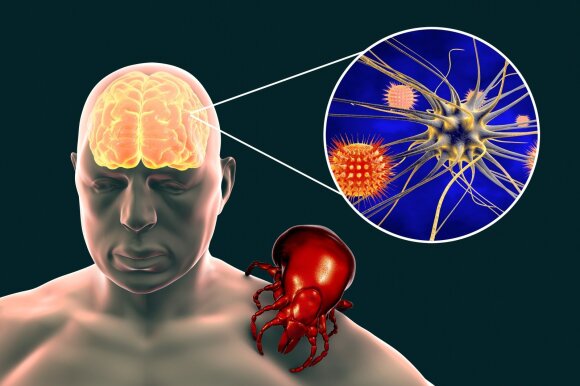 Tick-borne encephalitis.
"Many people mistakenly think that vaccination against tick-borne encephalitis should start at the beginning of the warm season. However, vaccination should start in the cold season, as complete protection is not immediate. The first 3 doses of the vaccine are the most important: the second after 1 to 3 months and the third after 9-12 months. Immunity develops 2-3 weeks after the second dose, but the third dose is necessary for the human body to develop long-lasting immunity lasting 3 to 5 years. "Boosters are needed later," explains the doctor.
The doctor emphasizes that although it is recommended to postpone preventive health examinations until the end of quarantine during quarantine, and to consult a doctor only in emergencies, vaccinations are an exception since the first wave of KOVID-19. According to K. Lebedevait, although the world is plagued by a complex infection with a high mortality rate, people have not stopped suffering from other diseases, so it is necessary to try to protect not only from the coronavirus, but also from other dangerous diseases.
"Vaccination for every contagious disease has a strict vaccination schedule. Although some patients are hesitant about vaccinations and ask if they can be delayed, it is essential to follow vaccination schedules. "Only in this way will we be able to control the dangerous infectious diseases for which vaccines have already been developed."
It is strictly forbidden to use the information published by DELFI on other websites, in the media or elsewhere, or to distribute our material in any form without consent, and if consent is obtained, it is necessary to cite DELFI as the source .