His friend Victoras Stanislovaitis announced the loss on Facebook on Saturday afternoon, agreeing to share the footage with 15 min readers. As he said 15 minRuslan has been suffering from cancer for a long time and was operated on in clinics in Santara.
"From the first moment we met You, it was strangely easy and simple – how to know each other for eternity, how to prepare to live a thousand years."
When traveling from one part of the world to another, you always found time to visit ја And in those few minutes of your stay there were a million worlds – people, places, events, scents pouring from your lips в I looked at this kaleidoscope in your eyes hypnotized only – how much can fit into such a, at first glance, fragile personality
The most famous restaurants in the world, which worked with exceptional personalities, fame and glory were the companions of your life. Only You, like no one else, knew the price of this splendor – rejected by parents, raised in an orphanage, beaten, starved Pain was your starting point, Your Holy Grail, which helped to do as much as you could in five lives
And really – from the ground it seemed that you live not one, but five, ten, fifteen lives … You thought of work, new countries, restaurants, help for your hometown of Salosjai and Pasvalis, making new recipes and writing a children's book те You burned life
Every time you returned to Lithuania, after almost all the mandatory TV and magazine interviews, visiting friends and acquaintances, coordinating all the work and plans, you disappeared те You went where your heart… Orphanages, day care centers, oncology clinics . You have never missed them. You tried to stop, greet, hug everyone there. You did not talk about it, but you could feel that you saw a little me in each of those suffering children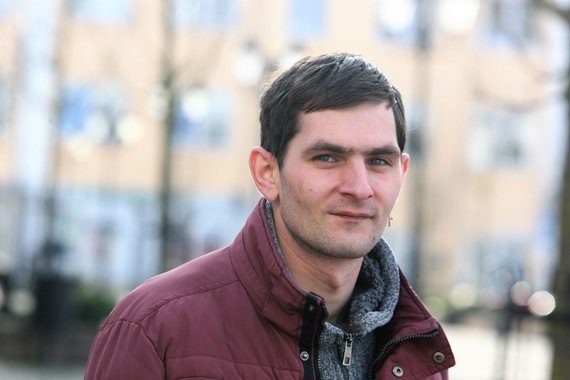 Photo by Alvidas Janusevicius / 15min / Ruslanas Puskepanis
Wherever you are, we always corresponded with messages. I talked about everyday life, and you told me your plans. Sometimes you chanted in lines. In a song posted this spring, you wrote:
"I see it's too late, I will not change anything,
He stands on his knees, holds his hands behind his head,
I pray to God to live another day … "
The news of your illness that came a good year ago was a blow to everyone who knew you. But you do not hide anything, you try to be open and show others that work, stubbornness and positivity can overcome all troubles
And I will almost believe in your strength until one night, while I am still in America, lying in the hospital ward, you send a message: "I am in great pain …"
Bee will be the moment when I realize how many people have been in your life and how crazy lonely you were
After that you will return to Lithuania. There will be jobs again, there will be dreams, there will be a pandemic in everything and you will be really optimistic
And even before the last operation you spoke so simply and in the wind that everyone around you would believe that it is not worse than appendicitis … Unfortunately
The disease killed you, but it did not beat you
Thank you for the privilege of knowing you
RUSLANAS PUSKEPANIS
"March 12, 1990 – December 6, 2020," wrote V. Stanislavaitis.
Puskepanis was a world-class chef and creditor of the famous Gordon Ramsey.
True, in the beginning Ruslan's life was not pampered. As the show "From … To …" told, being only three months old, he found himself in a foster home with his brothers. "Alcohol," the chef gave a brief explanation of why he was left without a parent. Ruslan, the remaining orphan, and his brother were soon taken care of by the Pasvalis family.
Fortunately, however, he did not smell it here, as it soon became clear that the guards were violent religious fanatics who brought the wards to church every day, and when they returned, they would beat every little one.
In an interview with the show, Ruslan did not hide that the psychological trauma he experienced as a child left many scars. He grew up with violent guards for up to ten years before being sent back to an orphanage.
Ruslan soon found himself with other caregivers who spared no attention and warmth. Ruslan called her guardian mother, and her biological children her brothers. "If it were not for them, I probably would not have achieved what I have now," Ruslan said.
After reaching the age of majority, Ruslan entered the Vocational School "Panevjes" to study the profession of cook. He soon went to work in a hotel in Turkey, but was deceived when his agreed salary was not paid. He then not only saw an ad inviting him to study with renowned chef Gordon Ramsey in Las Vegas.
"Gordon Ramsey is a very hyperactive person in reality, but kind, caring. "That screaming, biting and changing head of TV is just a role," Ruslan said on the show From … to … Lithuanian G. Ramsey even once made Lithuanian zeppelins.
Read 15 min. Interview with R. Puskepanis, bright memory:
Р. Puskepanis, creditor of "Kitchen of Hell", organized a crazy tasty celebration in Saloshjai