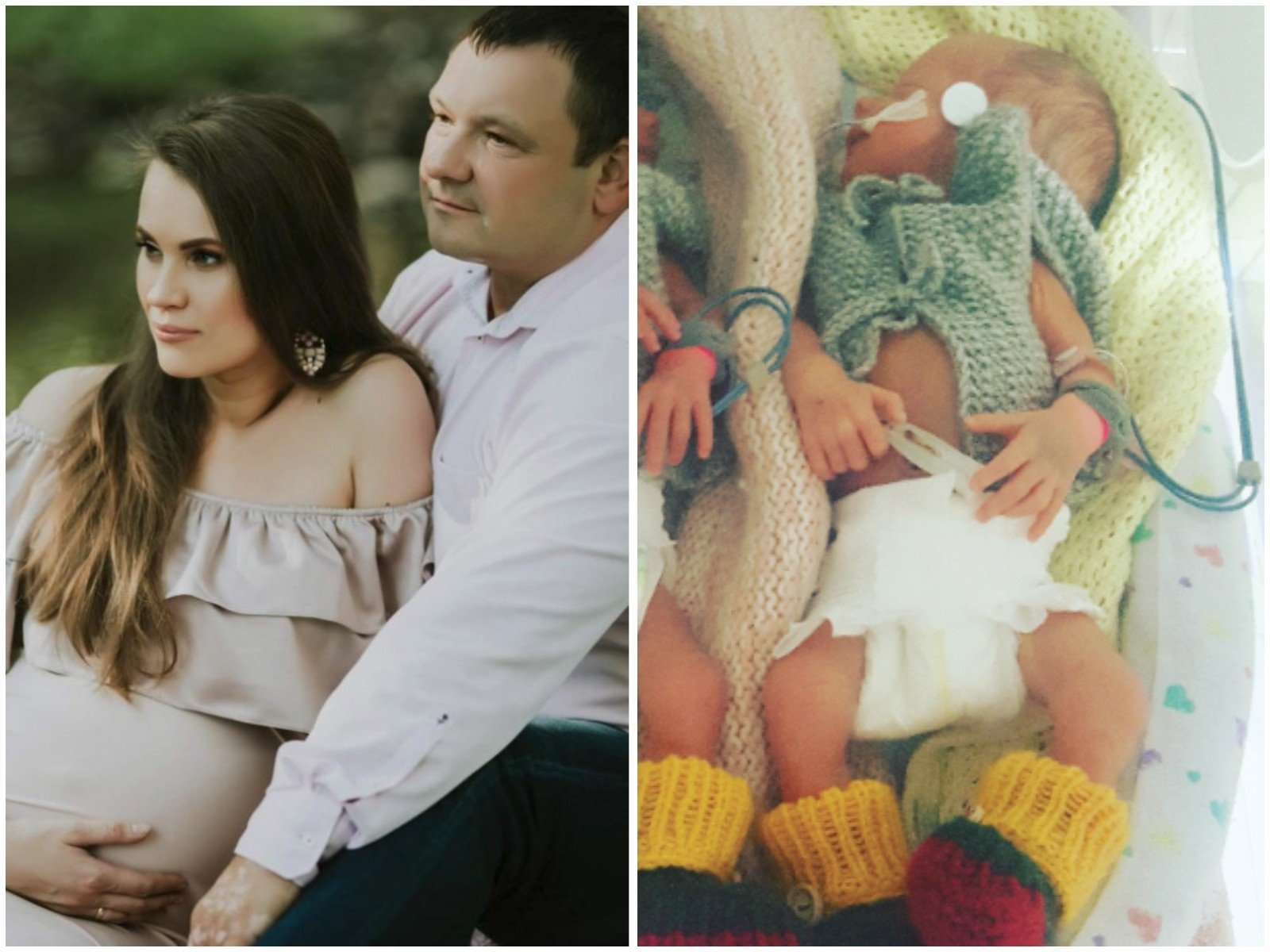 Noise for support
"It was very painful for me, we did not choose four children, they came to our family, on Saturday a month will come to them, and society has already put emphasis on all life." What are the past mistakes of children and dad? "- says V. Paltanaviciene.
Thousands of people sent greetings and wishes a little over a month ago on social networks that reached three pan-Armenian boys and girls. However, after this week at the meeting of the Council of the City Council, politicians unanimously appointed Andrias and Viktorija Paltanavičius from the budget of 18 thousand 240 euros, there was a huge shock – comments about the father's criminal past were fulfilled. The policy was based on the large amount of the allowance in August for approval of the procedure for determining and paying out lump sums. According to him, 80 basic social benefits can be provided for one member of the family – EUR 3040. In the past, the kehilla could support the family for only 1500 euros. Quadruple parents will be the first to receive an increased payment.
Protects the thanks of the mayor and the minister
Politicians also reminded of past events. A member of Seimasu, former head of the Panevezys Special Investigation Commission, Povilas Urbšys, commented not only on the fact that A. Paltanavičius, who had the nickname Paltankė, was associated with an organized criminal group that had once been involved in extortion. According to the parliamentarian, he also "from time to time spins stories related to football betting." Such public words are called Victorian gossip at the village level. "I do not deny my husband's past, but he has done his punishment. Everyone has the right to rehab.
Why do you have to reassemble it and connect it with the future of children? Urbysy speaks about rumors about the rural level. My husband is accused of agreed bets, although they have repeatedly rewarded him in recent years, "says V. Paltanavičienė, in fact the family protects not only one of the gratitude of the city authorities for A. Paltanavicius for celebrating the sporting achievements in the celebration of Panevėžys.
In 2016, Panevezys received thanks from the mayor for his achievements in the gymnasium "Baltija" in the hall, and in the "A" league the championship of the year "Baltija" took first place. A. Paltanavičius – President of this club. In 2017 he is awarded, this time for the second place in the "Baltic" Championship. Prizes on the shelf and evaluation of blood donation. 2015 then the Lithuanian blood donor certificate was issued to A. Paltanavičius, Minister of Health of Rimantas Šalasševičiūtė.
Do not negate the past
Victoria is not trying to deny or hide that there were terrible shadows in the past. This is also part of the person's life story. 19 years ago he was convicted of extortion from the owners of the famous "Pig" – Rimantas Okulius and his brother Arunas Stumbrias. A. Paltanavičius's court sent 6.5 years for the grotesque. Released to freedom, a few years later, in 2005, Andrius again had to go to court with another suspect.
The man is accused of beating the young man. The case resulted in the complete acquittal of A. Paltanavičius. In the same year, Panevėžys found himself at the police station on charges of hacking at the nightclub and was convicted of hooliganism.
As a result of such biographies of A. Paltanavičius, the question arose whether it would be possible to support a family financed by the city budget with money whose father once broke the rules of social life? "This question is very painful for us and I think it is illogical, after all, the money will be spent on children's needs." At the commune's request, we went to fulfill the application with the help of specialists and did not really expect that such a sum would be allocated. us, "said V. Paltanavičienė.
Both children must be accompanied by several adults, and a few smaller children from the first husband's marriage grow, and we will not be able to do it with another car, "said Viktoria.
So far, the family has no wheelchairs. According to Mama, we need two double rooms, but finding them at an affordable price is a challenge. "The cost of a high-quality double trolley can cost up to 1,000 euros, we will not even look at such expensive prices, we are looking at at least a half cheaper, the most important thing is to get them. The store we contacted informed that up to now in Poland production of such trucks was temporarily suspended "- told V. Paltanavičienė about the difficulties encountered.
Do not go without a nanny
A four-year-old mother is pleased that at the beginning of her small life she received a lot of support from single people, organizations – some gave adult children clothes, and other new things they needed to grow their children. However, according to V. Paltanavičienė, who did not appear in such a situation, it is difficult to imagine the routine of a family bringing up four newborns. Mom used to calculate diapers, blends, other necessary articles, even those special for a bottle of about 20 euros a day.
"For our pre-nurses, even diapers need zero, it would be difficult to find such a supermarket." Necessary and more expensive mixtures specially designed for frequent loss of newborns, where are the various drugs, supplements, vitamins "- said V. Paltanaviciene. For now, babysitting is supported by Victoria's mother.
However, it also has serious health problems, so the family will inevitably have to look for a nanny. "Believe me, it really has something to do with four children, it would be difficult to deal with it." Andrius works, besides, he has to deal with many things – I can not leave the house, "says V. Paltanaviciene. According to her, the task of small mothers is to look at a woman of the same fate in Western countries with white jealousy. In one European country, triplets are provided and four-year-old families receive a social worker.
Four for one
Counters, or 18 thousand According to Viktoria, it is unlikely that the family will have to go to work for the family. Before complicated pregnancy, V. Paltanavičienė was employed by an employee and continued to work under a business license. "Asking, or in another way, for families bringing up three children who were not born at the same time?" But in this case, women receive payment for everyone, a young man can wear older clothes. Many do not know that regardless of how much I worked, I will receive from the state as one child. Sodra pays no more than a month's salary and is irrelevant to the state, one or four children were born, "Viktoria said," Only the additional monthly social assistance for each child, granted by the municipality, will contribute to raising child support.
Speaking about the worries and increased costs of the family, V. Paltanavičienė has repeatedly emphasized the absence of complaints and objections. "We have never lived in taxpayers' money.We work, we are not socially supported, although we are not wealthy.We live in a house bought for a loan that we pay monthly, the husband of the first marriage has three children, one of them is already a student whose education also These are our lives and our concerns, ourselves and ourselves, and most importantly, all children are strong and healthy – says Victoria calmly.
Encouraging these two to remove a family that is happy with the four jewels, does not want to remember what you have to live and survive long months of waiting. Even now Victoria can not talk about starting her pregnancy without worrying. Above all, a woman from doctors heard pending twins. And after a few weeks after the inspection, my parents learned about four of them. Joy, confused with amazement, was soon discouraged by the medical staff.
"We were encouraged to accept two children for removal, my husband and I flatly refused, this should be resolved before the 12th week of pregnancy, and we have consistently emphasized that we should either decide to eliminate two or all four children are disabled. one and a half month "- says V. Paltanavičienė. Vilnius doctors turned their backs on two parents who refused to abolish it. "Only thanks to good people we went to the clinic in Kaunas.
At the end of my life I will be grateful to them for caring for us, we are always happy that everything will be fine. Thanks to doctors from Kaunas, and especially to Professor Vlad Gintautas, all children were born healthy and strong.
Now I think that the change of coincidence is accompanied – at the beginning – by pressure from the medical staff, now from society. I can see how my anxiety is passed on to children. I feel that they have also become embarrassing, "said Victoria. Doc V. Quaternary Panevezys Gintautas is today the first month.
According to my mother, the character of each of them is already obvious. Princess Patricia, the family leader, is the strongest and even weighing brother. Her identical brothers, of course, will not be separated throughout their lives.
And the four-headed Ren, at no time, had his name from his parents, who spoke the king in Spanish. "Now he is like a real king – serious, reserved, brave," says Victoria gently. So far, parents are behaving with the small eyes of others. "We really do not care about hiding them, but it's not really time, when it happens, it will depend on us, not politicians or the media," says V. Paltanavičienė.