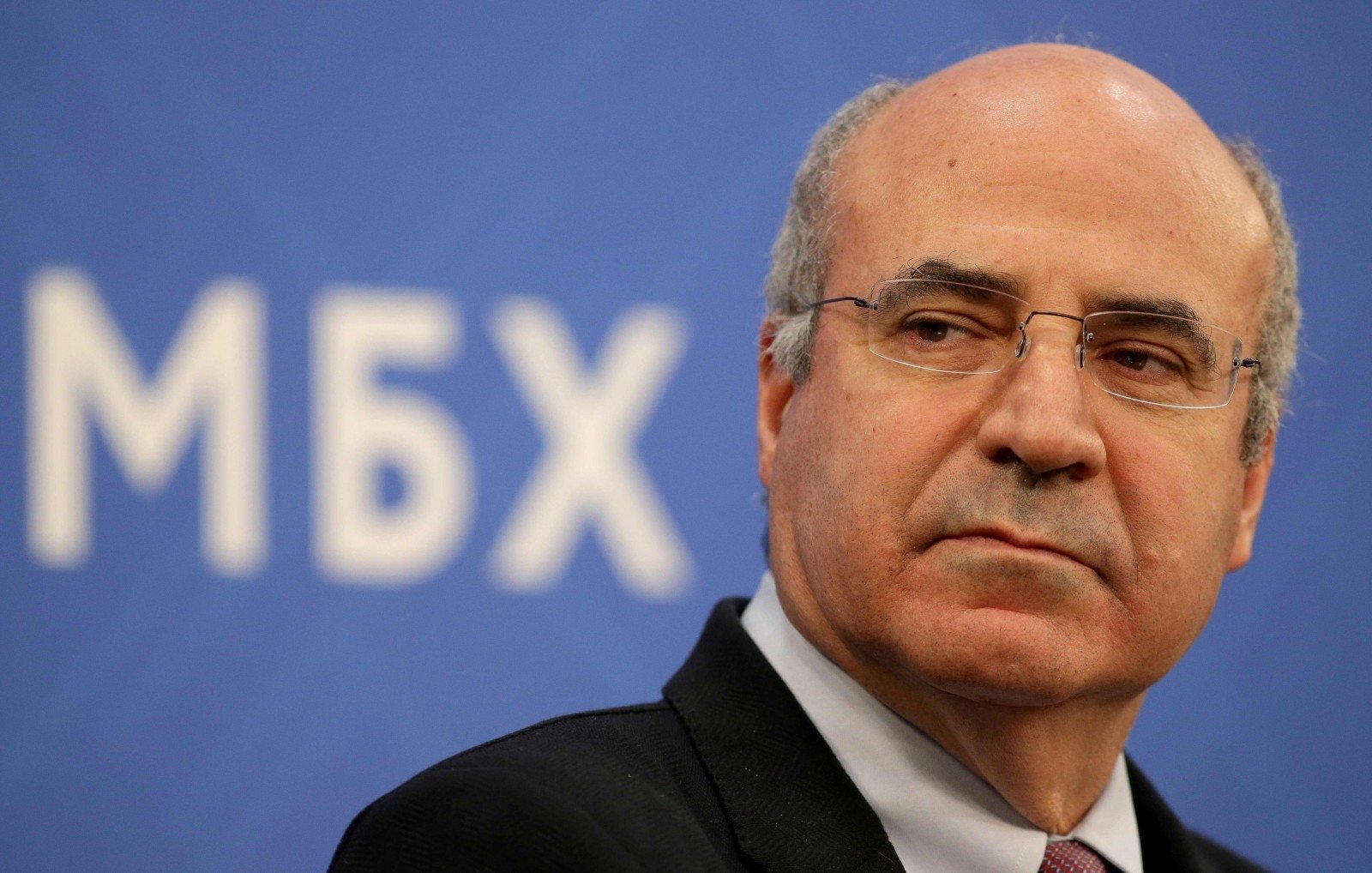 One of the founders of the Foundation for Capital Management of the Hermitage, who works closely with European law enforcement agencies, estimates that about 1 trln. US suspicious funds from the East have already settled in the European Union (EU) or are still looking for gaps or openings to bring them to the EU.
"Our research provides new evidence, new information and new facts about suspicious transactions," Browder told Bloomberg television journalist Guy Johnson. "And while we continue, we will rely on this evidence and we will closely monitor where they lead."
Browder filed a criminal complaint against the North European Bank this week, arguing that Swedbank allowed $ 176 million to $ 155.6 million in payments related to the death of Sergei Magnit, who revealed a huge money laundering scheme in 2008. S. Magnit, a lawyer in the Russian money laundering scheme in Russia, died in Moscow in 2009 under vague circumstances.
Swedish economic crime was approved on March 4th. and to persecute him.
Broder's prosecution was filed shortly after the bank was indicted for individual charges linking Swedbank to nearly $ 6 billion. Dollars in suspicious transactions.
B. Browder says that for several years, criminals from the former Soviet Union have used branches of Nordic banks in the Baltic States to wash their money; this practice allowed those individuals to pay for Western luxury – private schools for children and expensive real estate. Earlier, Browder was charged with Danske Bank. The second bank is currently being investigated in the United States for its role of $ 230 billion. US dollar money laundering scandal rocked the Estonian unit of the bank.
According to Broadder, the amount of money associated with Denmark is "only a quarter of the potential Russian capital's capital."
The Swedbank case
According to Browder, "suspicious payments have been made for almost a decade, and no one has stopped them." "These operations were obvious to us, so it's hard to imagine that they were not obvious inside the bank. If there are no real consequences of legal money laundering practices, these problems will continue," Browder said.
On Thursday, Swedbank spokesman Gabriel Franck Rodau said: "As far as I know, we are not yet able to access the content or details of the complaint, so we can hardly comment on that. In any investigation initiated by the law enforcement agencies , we always cooperate together and appreciate all the research positively, "wrote G. Rodau.
Browder asked prosecutors to include Nordea Bank Abp, the largest bank in the Nordic region, in an investigation by Swedbank. He also calls for the creation of an international group to ensure "effective investigation", involving more and more European banks.
Swedish and Estonian regulatory authorities have begun to explore Swedbank's activities in February this year after media reports in which he was associated with the Danske case.
According to Joachim Bornold, Söderberg Security Advisor and Partners (Stockholm), the criminal charge is a "real blow" to the ability to maintain investor confidence in Swedbank. He also criticized the management's decision not to allow employees to use the information channel created by SVT, the main Swedish broadcaster. Such a move makes Swedbank "like the shores of the old Soviet regime," Bornold said.
Warning signs
As it was stated in the complaint to the Swedish government and the police, it was difficult to see signs of money laundering. Browder says corporate account holders have registered their businesses in countries such as the British Virgin Islands and the Marshall Islands. Meanwhile, other companies registered in the UK (UK) appear to have recorded almost zero financial revenues, although their operations on Swedbank accounts were "significant amounts of dollars," he said.
Swedbank employees "did not block and inform us of suspicious transactions with several suspicious parties and which were in huge quantities, such actions supported the illegal activities of the employees," the indictment said.
In some cases, "warning signs were obvious," which is an increasing concern that employees can actively help their clients to wash their money, the document says.
Swedbank, which dominates the financial markets of the Baltic region, was forced to withdraw from its previous position because it did not participate in the money laundering scandal of Danske Bank. (In 2007, Danske Bank was acquired by Sampo Banks in Finland, Estonia, Latvia and Lithuania, from Finland's Sampo Group.)
Viktor Yanukovych
Swedbank rocked the bank as needed on February 21st. The announcement of SVT's main Swedish broadcasting that the bank seduced the public for its business in the Baltic states. According to SVT, Swedbank also provided services to Russian oligarchs and defeated President of Ukraine Viktor Yanukovych.
Swedbank finally admitted suspicious payments between Swedbank and the Baltic divisions of Danske Bank. The Bank declined to comment on specific clients or individual transactions. The Swedish Financial Supervisory Authority (FSA) announced on Wednesday that the new image "clearly confirms that there are shortcomings in Swedish money laundering banks, but at the same time points out that these shortcomings are mainly related to activities a few years ago." Commenting specifically on the allegations against Swedbank in the Swedish media, the FSA says "there seemed to be serious shortcomings" in the activities of the money laundering controls of creditors.
The shocking scandal put pressure on Swedbank CEO Birgitte Bonnesen, who led Swedbank Baltic business from 2011 to 2014. So far, the board is supported by B. Bonnet, but some investors are criticizing the bank's attempts to regulate the incident.
The Swedish Economic Crime Service has launched a special investigation to determine whether the bank has failed to violate the rules for using official early warning information to its main shareholders of a journalistic investigation by the Swedish state broadcaster SVT. The bank denied it violated the rules.
Beginning on February 20, when the bank was accused of being tricked into a money laundering scandal, Swedbank's market value fell by almost one-fifth to around $ 5 billion. USD. For comparison, the Danske scandal cost the bank nearly 50 percent. lost market value, its market value dropped to about 17 billion dollars. USD.
Charges:
– Swedbank's 18 million accounts in the Baltic States were transferred. US dollars from 13 bank accounts in Denmark Bank in Estonia.
– The bulk of the 176 million US dollar dirty transactions involving Lithuanian Ūkio bankas were declared bankrupt.
– In Swedbank's 590 accounts in the Baltic states and Sweden, 158 million euros were transferred. dollars from 102 Ūkio bankas accounts.
– Swedbank's Swedbank's 50 accounts account for approximately 2.4 million. $ 31 from Ūkio bankas accounts opened by the so-called. "Shelter" companies registered in Belize and the British Virgin Islands.
– Money takes place in both directions; Of the 91 Swedbank accounts owned by natural persons and legal entities, 92 million euros were sent. up to 46 Ūkio bank accounts.