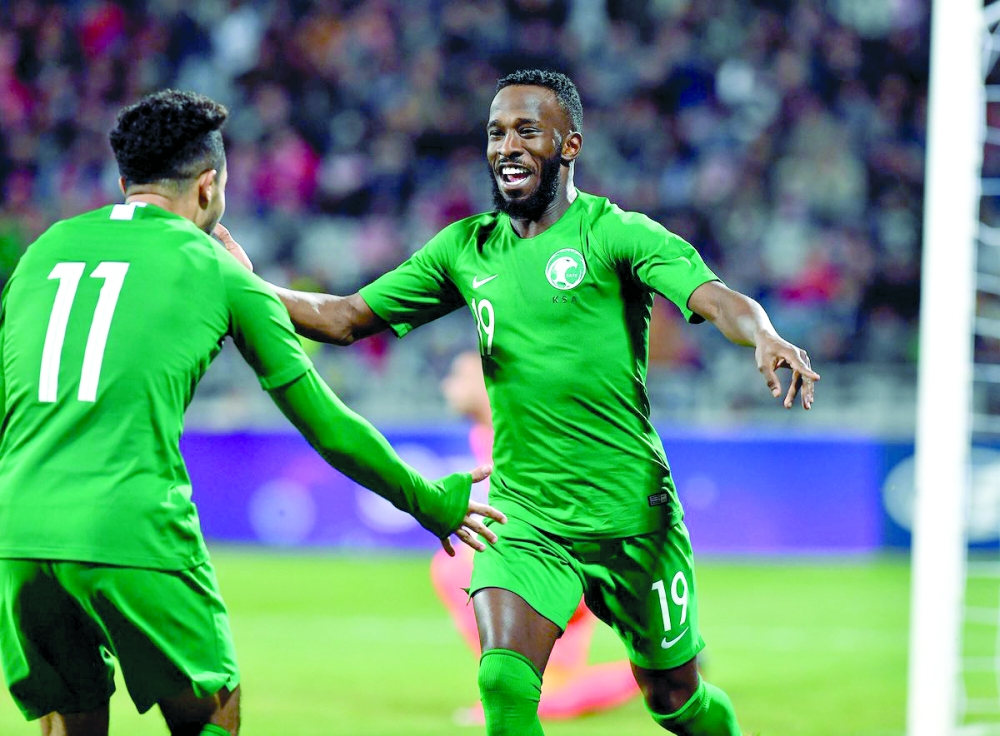 The national football team made its first game against Jordan in a match held at the King Abdullah II stadium last night. The first half ended with a tie 0-0.
And he was waiting "green" to the 59th minute of the match to shake the Jordanian team's window through Fahad Al-Mulud, who scored immediately after his arrival as an alternative to his colleague Abdulaziz Al-Bishi.
Jordan Ahmed Somer equalized in the 70th minute.
The match came to the conclusion of the Green Camp, in the third phase of the 2019 Nations Cup Preparation Program for Asia.
The team started the match with the formation of an integral part of: Mohamed Al-Owis, Hussein Abdul Ghani, Omar Hosawi, Ali Balihi, Mohamed Al-Brick, Abdullah Atif, Hussein Al-Mokoy, Salman Al-Faraj, Hatan Bahhberi, Abdul Aziz Al- Bishie and Harun Kamara.
The national team won the victory over the host in Yemen on Friday night, without an answer in their first friendly experience in the third stage of preparation for the Asian Championship.