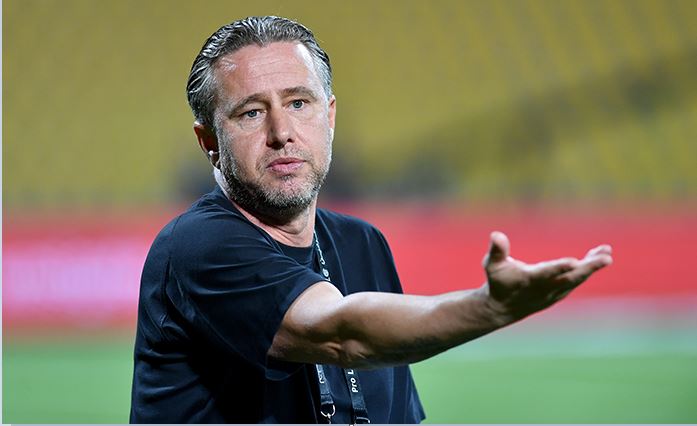 Al Wasl coach Laurent Redzikamp poured his anger on the refereeing match against Al Ain in the second round of the Arabian Gulf League.
Al Loan won 3-1 at Zabel Stadium.
"Abdulahman Ali lost to Al-Nasr (the brigade) and now Ali Salmein," Regzikamp said, referring to the midfielder who left the pitch for a broken nose.
"(They lost because of) players who played violently and hard on the field, and the referee did nothing.
"We took control in the first half and missed a lot of chances," Riikamp said.
The victory ensured the leader jumped to third on the table with 6 points on the sleeve, while the Emperor was 12th in the orphanage.
Source link