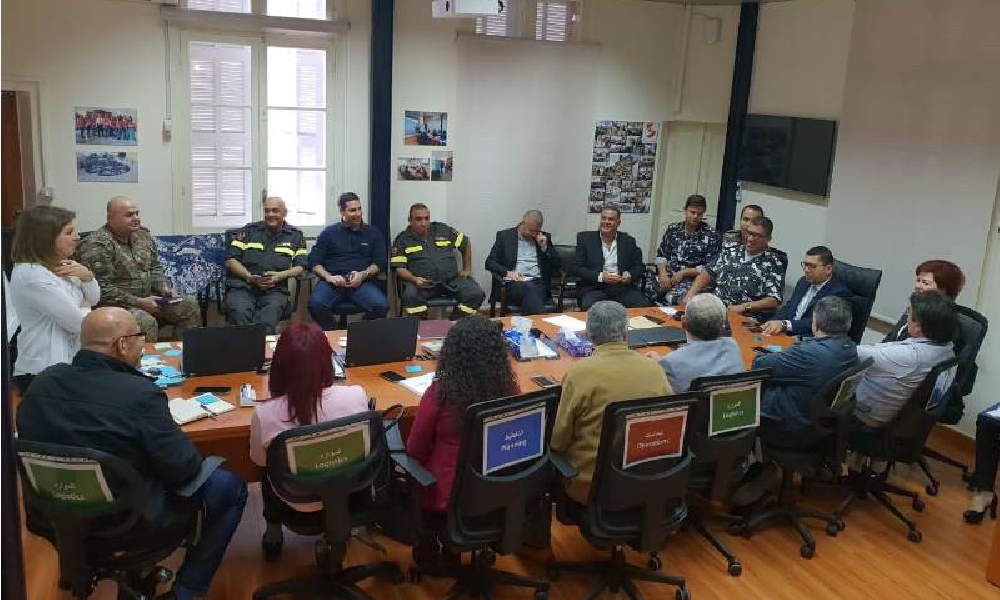 Lebanese Governor of the Mount Lebanon, Judge Mohammed Al-Makkawi, announced that "zero hour for the operating theater in the province has to face crises and disasters that require intervention in its range and capabilities." He pointed out that the crisis management and crisis management office in the province "will intensify meetings and deal with logistics problems with emphasis on cooperation with all devices. To activate field work and administratively."
Al-Mekawi spoke during a meeting in the Management Board for Crisis Management and Crisis Management in the governorship as part of the UNDP Disaster Risk Reduction Project in the Prime Minister's Office in order to evaluate the results of the previous exercise conducted by the Chamber. And research on the next steps to develop peace.
Al-Mekawi said that he would "constantly supervise the work of committees and develop plans and programs as well as good implementation".
He expressed pride that "the House has done so far", wishing "the success of the working group" and convinced that it will be "on a level of responsibility".