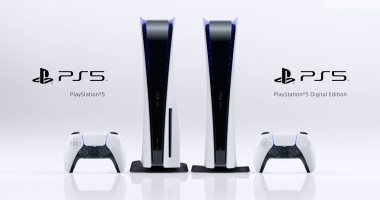 If you're a gamer who wants to try everything new, you might be among those waiting to buy the new PlayStation 5 gaming platform, which is slated to launch on November 12, but before you spend hundreds of dollars on this new toy platform, you must ask yourself: Is this step right for you, according to the website of the Arab Technology Portal.
Here are 5 things to consider before you buy the new PlayStation 5:
1- Can you afford to buy games and other accessories?
Before you buy something, you should definitely consider the price, as the PS5 platform is available in two versions: a standard version that comes with $ 500 drive or a digital version for $ 400, so if you have the opportunity to buy the console itself, do not forget it. There are additional costs associated with this.
PlayStation 5 games cost $ 70, so buying some games for the new PS5 platform will dramatically increase the starting price, and games are not the only additional cost.
You may want to upgrade your headphones, buy a $ 70 DualSense controller, or get a charging booth, so you need to take that into account in your budget. Generally, depending on how many accessories you want to buy, the starting price of $ 500 can easily increase to $ 600 or more.
2- Have you finished playing games on the PlayStation 4 console?
The PS4 console has so many great games that you probably haven't played them all, so having a lot of PS4 games means you can enjoy playing for months or even years before you need to buy a PlayStation 5 console, as most of them are still are old games. It can be played perfectly.
Plus, as PS4 games age over time, you can get most of them at a lower price or discount compared to the brand new PlayStation 5 games.
3- Are you excited about launching games?
Historically, offers to launch gaming platforms for the PlayStation have not been very exciting, as there are usually one or two significant games that launch with previously known game titles and other games that are generally unnoticeable.
This means that you do not lose much if you do not buy the PlayStation 5 after it goes on sale, however you can browse the list of games for the PS5 platform through this link, if you find a game title that really excites you and is exclusive, then the PS5 platform may be worth buying when activated, otherwise You can wait a while for many new games to be launched over the coming months and years, which are much better.
4- Wait a while to get a better deal:
Usually, when you buy a new game console as soon as it launches, you pay the maximum price to get it without attachments, and you also get a very simple set of games, in addition, you may encounter some problems with the console or the games themselves that can to appear suddenly.
And then waiting a few months, or even a whole year, will show you a lot of options when buying, whether from third-party suppliers or the manufacturer itself, in addition to getting a gaming platform that fixes all its software issues as well some game packages at a price or discount Awesome.
5- Check other options:
Gaming Games The PlayStation 5 platform is not the only gaming platform you can buy now, as you can purchase the new Xbox Series X or Xbox Series S game console from Microsoft, and you always have the option to purchase or build gaming computer.
The Xbox Series S gaming console is less powerful, but only available for $ 300, so if you want to play new games right away while spending less money, this may be a better option for you.
Source link