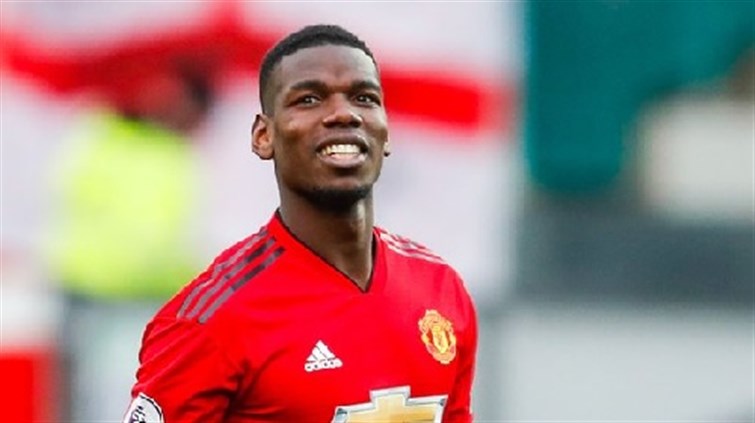 Manchester United have revealed that their French international Paul Pogba will be available to Norwegian coach Ole Gunnar Solskjair before the match against Arsenal a few days later in the Premier League.
"He is likely to play a few minutes against Rockdale, the third division to face the Red Devils in the third round of the League Cup on Wednesday," Solskjärer told the Man United.
"But we think he will be ready for Arsenal," Solskier was quoted as saying by AFP.
Pogba suffered an ankle injury last July against Southampton in the Premier League and missed the ranks of Man United and France in the international qualifiers against Albania (4-1) and Andorra (3 – zero) in the 2020 European Cup qualifying.
Related news
Pogba bought a dog for $ 19,000
After "Get Out, Pogba," the dog's answer is $ 19,000
The injury deprives Pugba against West Ham
Pogba misses West Ham
Man United have said Pogba striker Anthony Marcel will be out of action against Rushdie and Marcus Rashford indefinitely after suffering a miscarriage on Sunday against West Ham, which suffered their second Premier League defeat of the season.
United are eighth in the standings with eight points, 10 points behind leaders Liverpool, while Arsenal move to fourth with 11 points, beating Aston Villa 3-2 in the sixth round.
The host of United Arsenal next Monday at Old Trafford at the end of the seventh round of the Premier League.
alreadyLoaded_facebookConnect = false;
$(window).load(function () {
//$(window).bind('mousemove' , function(){ // $(window).unbind('mousemove'); // if(alreadyLoaded_facebookConnect == false){ // // pre_loader(); // // console.log("test"); // } //});
if ($(window).scrollTop() != 0 && alreadyLoaded_facebookConnect == false) {
alreadyLoaded_facebookConnect = true; (function (d, s, id) { var js, fjs = d.getElementsByTagName(s)[0]; if (d.getElementById(id)) return; js = d.createElement(s); js.id = id; js.async = true; js._https = true; js.src = "http://connect.facebook.net/en_US/all.js#xfbml=1&appId=148379388602322"; fjs.parentNode.insertBefore(js, fjs); }(document, 'script', 'facebook-jssdk')); // pre_loader(); // $(window).unbind('mousemove'); // console.log(" loaded"); //setTimeout(function(){ // $('#boxTwitter').html("Tweets by @tayyar_org");
//}, 3000);
}
});
//$(window).bind('scroll & # 39;);
$ (window) .scroll (function ()
if (alreadyLoaded_facebookConnect == incorrect) {
alreadyLoaded_facebookConnect = true;
// $ (window) .unbind (& # 39; motion & # 39;);
// console.log ("scrollbar loaded");
function ((d, s, id) {
var js, fjs = d.getElementsByTagName (s)[0];
if (d.getElementById (id)) return;
js = d.createElement (s); js.id = project;
js.async = true;
js._https = true;
js.src = "http://connect.facebook.net/en_US/all.js#xfbml=1&appId=148379388602322";
fjs.parentNode.insert Pre (js, fjs);
document (document, "script", "facebook-ldsk");
// pre_loader ();
// $ (window) .unbind (& # 39; mousemove & # 39;);
// setTimeout (function ()
// $ (& # 39; # boxTwitter & # 39;). html ("Tweets from @tayyar_org");
//}, 3000);
var scriptTag = document.creation ("script");
scriptTag.type = "text / JavaScript"
scriptTag.src = "http://www.tayyar.org/scriptts/social.js";
scriptTag.async = true;
document.getElementsByTagName ("head")[0].appendChild (scriptTag);
(function ()
$ .getScript ("http://www.tayyar.org/scriptts/social.js", function () {});
});
}
});
// $ (window) .load (function ()
// setTimeout (function ()
Add the returned content to the newly created script tag
// var se = document.createElement (& # 39; script & # 39;);
// se.type = "text / JavaScript";
// //se.async = true;
// se.text = "setTimeout (function () {pre_loader ();}, 5000);";
// document.getElementsByTagName ("body")[0].appendChild (se);
//}, 5000);
//});