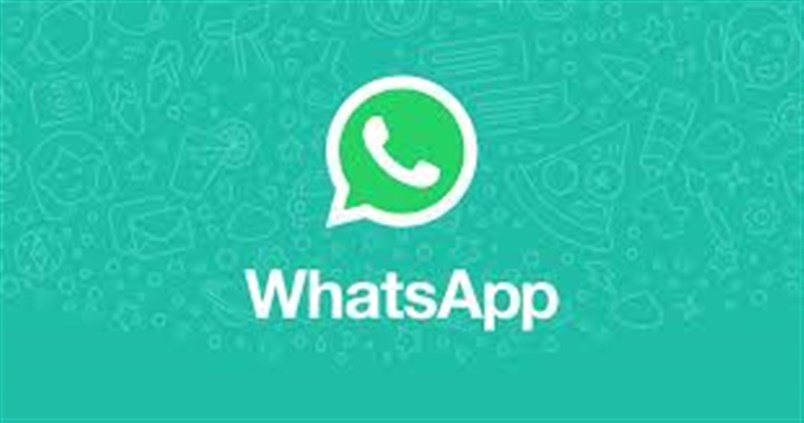 What's new WhatsApp update includes a shortcut that allows users to better manage the media in the app.
The British newspaper The Independent on Thursday, January 24, 2019, said the "Show in chat" feature allows users to quickly get to know the sender of all photos or videos.
This feature, announced by Wattabab, allows users to know exactly which group of conversations or conversations have been sent to their device and when it was sent.
This property, first discovered on the WeBtaInfo website, is already available on iOS and will be available in the future on the application that runs on the Android operating system.
The application of Watsab announces further improvements
Other recent updates for Vatab's popular Wabab application, used by 1.5 billion users around the world, include an enhanced sticker and built-in security function for fingerprinting.
Application users will be able to access this new feature by opening the list of options in the image and pressing "Show in chat". The site said: "When you press the Show in Chat option, the application and chat conversation opens where you sent the image it appears.
In this menu you can also select "Set as" to customize and use the image for a specific purpose, and "Rotate" to rotate the image. Previously, all options available under the Set as they appear in the first list, but Rotate Now is a new choice, because the old version had Rotate Options Left and Rotate Right.
A spokeswoman for the application company Vatsab told the The Independent newspaper that the company did not comment on the pilot tests.
Source: Arab post
alreadyLoaded_facebookConnect = false;
$(window).load(function () {
//$(window).bind('mousemove' , function(){ // $(window).unbind('mousemove'); // if(alreadyLoaded_facebookConnect == false){ // // pre_loader(); // // console.log("test"); // } //});
if ($(window).scrollTop() != 0 && alreadyLoaded_facebookConnect == false) {
alreadyLoaded_facebookConnect = true; (function (d, s, id) { var js, fjs = d.getElementsByTagName(s)[0]; if (d.getElementById(id)) return; js = d.createElement(s); js.id = id; js.async = true; js._https = true; js.src = "http://connect.facebook.net/en_US/all.js#xfbml=1&appId=148379388602322"; fjs.parentNode.insertBefore(js, fjs); }(document, 'script', 'facebook-jssdk')); // pre_loader(); // $(window).unbind('mousemove'); // console.log(" loaded"); //setTimeout(function(){ // $('#boxTwitter').html("Tweets by @tayyar_org");
//}, 3000);
}
});
// $ (window) .bind (& # 39; scroll & # 39;);
$ (window) .scroll (function () {
if (alreadyLoaded_facebookConnect == false) {
alreadyLoaded_facebookConnect = true;
// $ (window). lag ('arrive');
// console.log ("come loaded");
(function (d, s, id) {
var js, fjs = d.getElementsByTagName (s)[0];
if (d.getElementById (id)) returns;
js = d.createElement (s); js.id = id;
js.async = true;
js_https = true;
js.src = "http://connect.facebook.net/en_US/all.js#xfbml=1&appId=148379388602322";
fjs.parentNode.insertBefore (js, fjs);
} (document, & # 39; script & # 39 ;, facebook-jssdk & # 39;));
// pre_loader ();
// $ (window) .unbind (& # 39; mousemove & # 39;);
// setTimeout (function () {
// $ (& # 39; # boxTwitter & # 39;) .html ("Tweets from @tayyar_org");
//}, 3000);
var scriptTag = document.createElement ("script");
scriptTag.type = "text / javascript"
scriptTag.src = "http://www.tayyar.org/scripts/social.js";
scriptTag.async = true;
document.getElementsByTagName ("Chapter")[0].appendChild (scriptTag);
(function {) {
$ .getScript ("http://www.tayyar.org/scripts/social.js", function () {});
});
}
});
// $ (window) .load (function () {
// setTimeout (function () {
// // add the returned content to a newly generated script tag
// var se = document.createElement (& # 39; script & # 39;);
// se.type = "text / javascript";
// //se.async = true;
// se.text = "setTimeout (function () {pre_loader ();}, 5000);";
// document.getElementsByTagName ("body")[0].appendChild (se);
//}, 5000);
//});